1.

Overview‌ ‌

Recover abandoned carts to recover lost revenue. Use our Abandoned cart email template to remind users about their abandoned carts and bring them back to your store so they complete their orders. This responsive abandoned cart template is fully customizable so you can configure it as per your needs.

2.

Get the Template

Login to your HubSpot portal. Click on the marketplace icon on the top and select Asset Marketplace.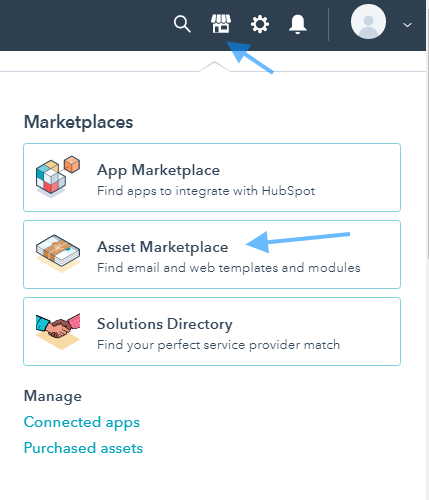 You'll see the homepage of the asset marketplace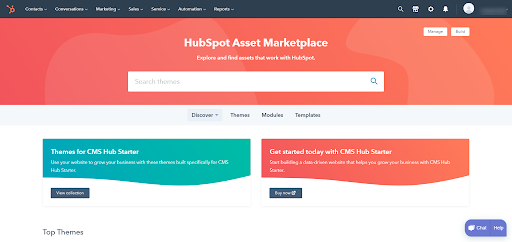 Select Templates from there and search MakeWebBetter and you'll see the template named Abandoned Cart template.
After you find the template, click on the Buy button and purchase it.
Now to edit the purchased email template. Go to the Marketing section and click on Emails.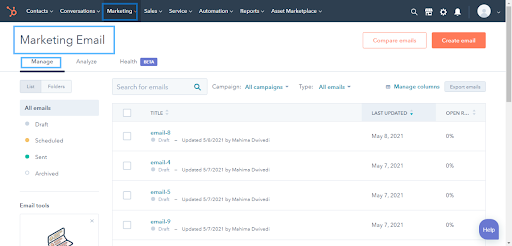 3.

Elements

This abandoned cart email template has multiple elements. Here's the list of those:
CALL US | VISIT OUR WEBSITE

Logo

Banner

Text

Heading Underline

Product Image-1

Product-1 Name

Product-1 Description

Product-1 Quantity

Product-1 Price

Product-1 Button

Product Image-2

Product-2 Name

Product-2 Quantity

Product-2 Price

Product-2 Button

Service-1 Image

Service-1 Name

Service-2 Image

Service-2 Name

Product-1 Image

Product-1 Title

Product-2 Image

Product-2 Title

Product-3 Image

Product-3 Title

Social

Main Email Body
4.

FAQ

Yes. MakeWebBetter provides full support for these templates to help you get started and benefit maximum from these amazing email templates.

Yes we do customize templates in case you need. You can schedule a meeting or our landing page to tell us about your requirements and we'll deal with it.