This guide will walk you through the complete setup process- installation, authentication, and initial setup steps for this Keap Integration for WooCommerce.
Important:
The setup process starts after you've successfully installed and activated the plugin. If you've not done it yet, follow the installation steps as in the documentation before you continue here.
Step 1 is to install and activate the plugin on your dashboard. The following tab will appear once you open the settings.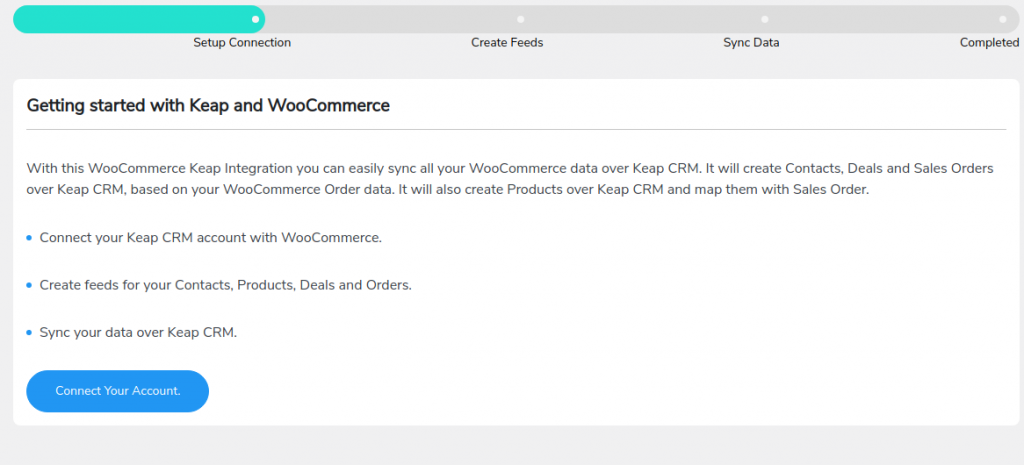 Click on the Connect Your Account button to open the API credentials form as shown below. You need to enter the Client ID and Secret ID in the space provided.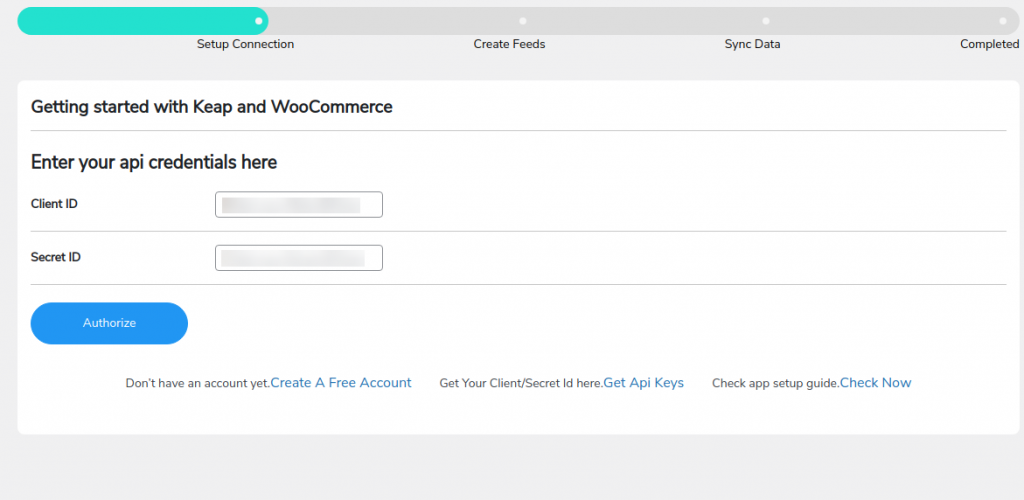 Follow the steps given below to get these details:
Click on the Get APIs keys link.
Click on Sign In and enter your loginlog-in credentials to sign in to the Keap dashboard.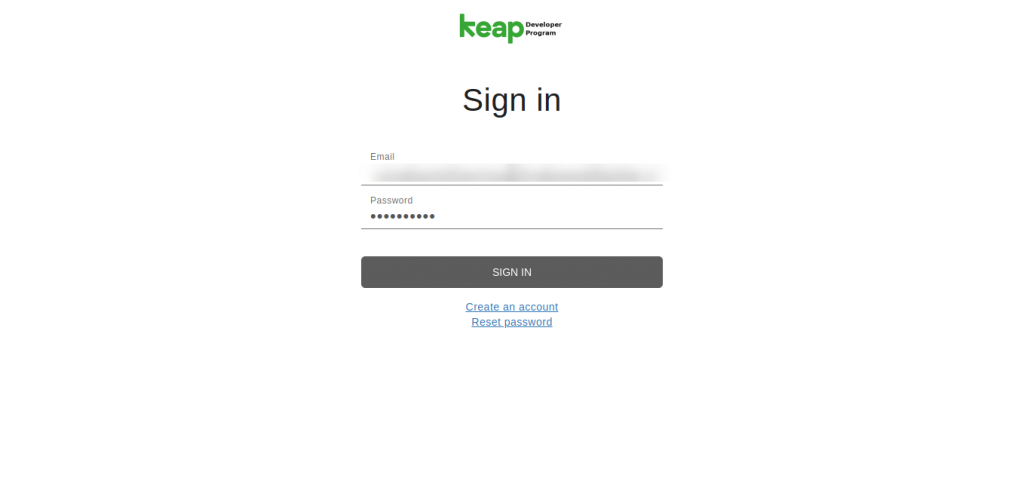 Now click on the dropdown menu below your user id in the top right corner to select Apps.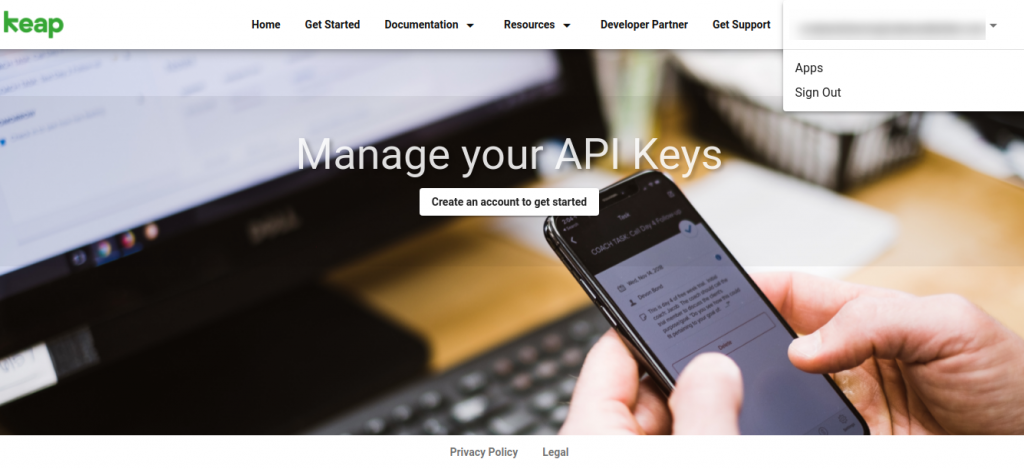 In the new window, click on the +NEW APP.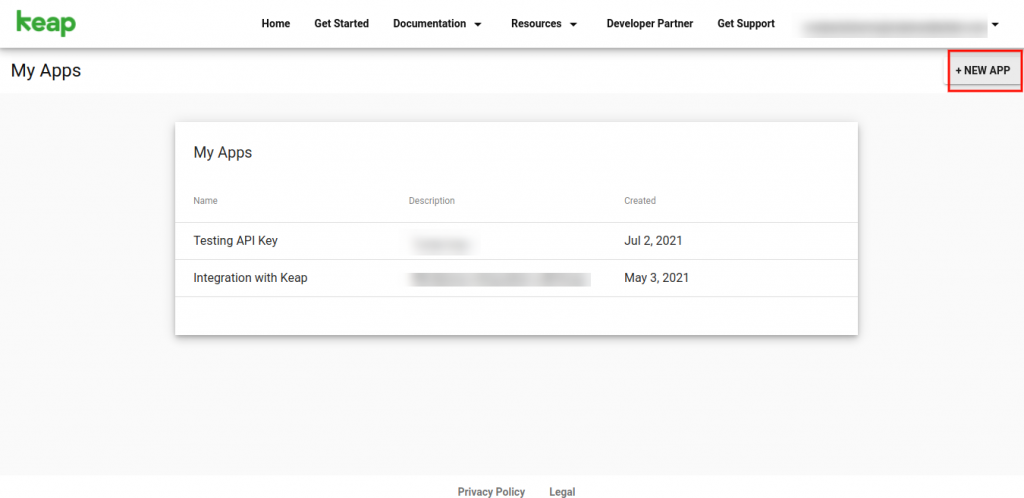 Enter App Name, Description, App ID. Click on Enable. Click on Save. You will get the needed API keys now. Copy the Key for the Client ID, and copy the secret ID as well. Fill in these credentials in the backend of your WooCommerce store as shown in step 2.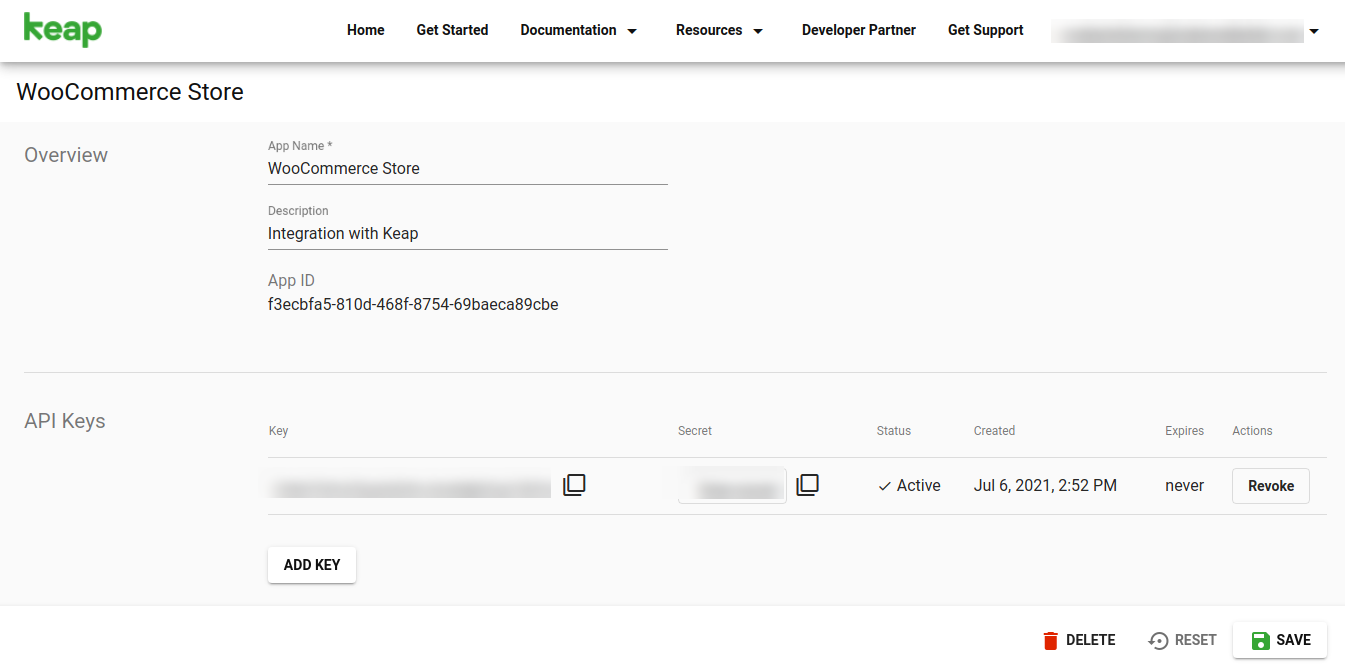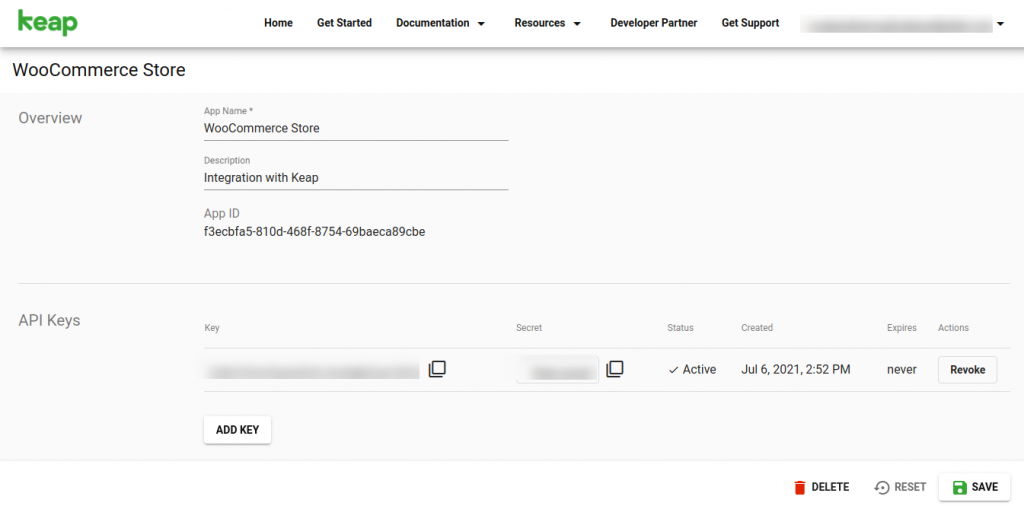 Click on the Authorize button.
Click on the Allow button after selecting the application that you want to allow access to with the Keap Integration with WooCommerce application.
Now, click on Move to Next Step.
Click on Create Feeds. Then, click on Move to Next Step.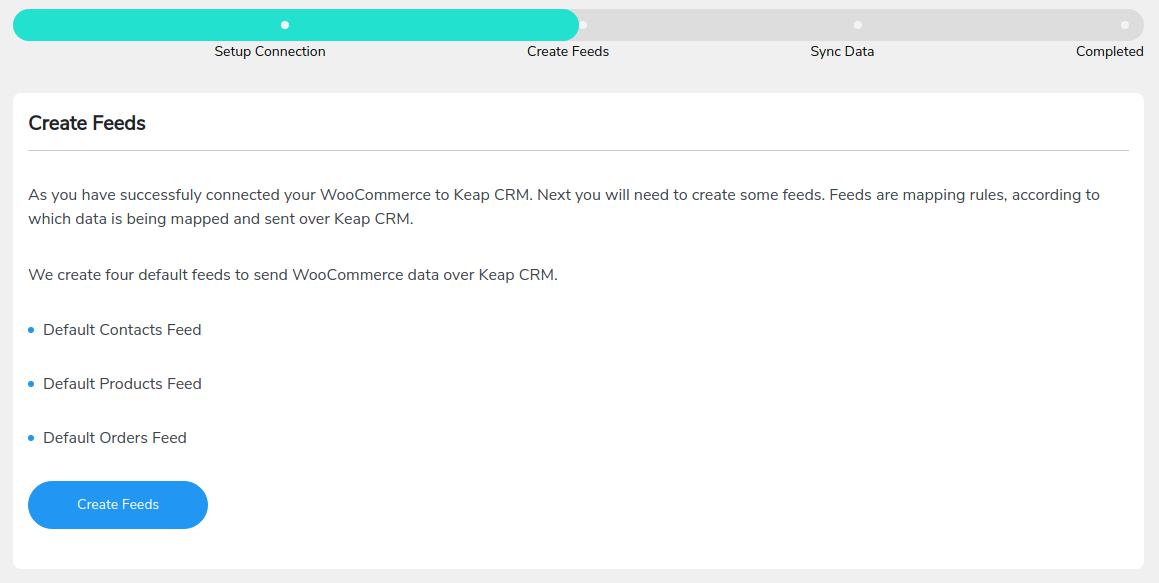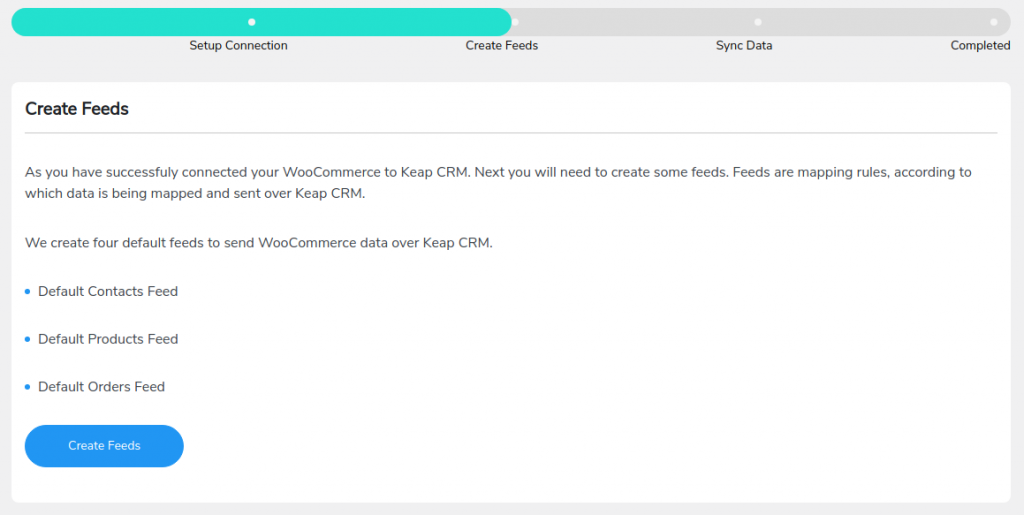 Click on Sync Data to sync your existing product, orders, and contacts data using the respective feeds.


Click on View Dashboard to start using your plugin.

If you need any help or assistance, please contact us.
Submit a query [if any].
We are here to help 24×7.