This guide will walk you through the complete setup process- installation, authentication, and initial setup steps for this Keap Integration for WooCommerce.
Important:
The setup process starts after you've successfully installed and activated the plugin. If you've not done it yet, follow the installation steps as in the documentation before you continue here.
Step 1 is to install and activate the plugin on your dashboard. The following tab will appear once you open the settings.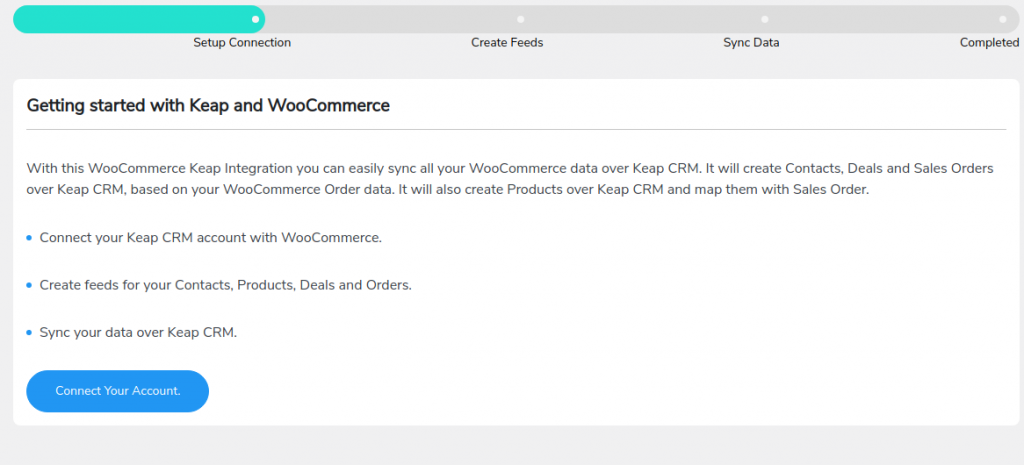 Click on the Connect Your Account button to open the API credentials form as shown below. You need to enter the Client ID and Secret ID in the space provided.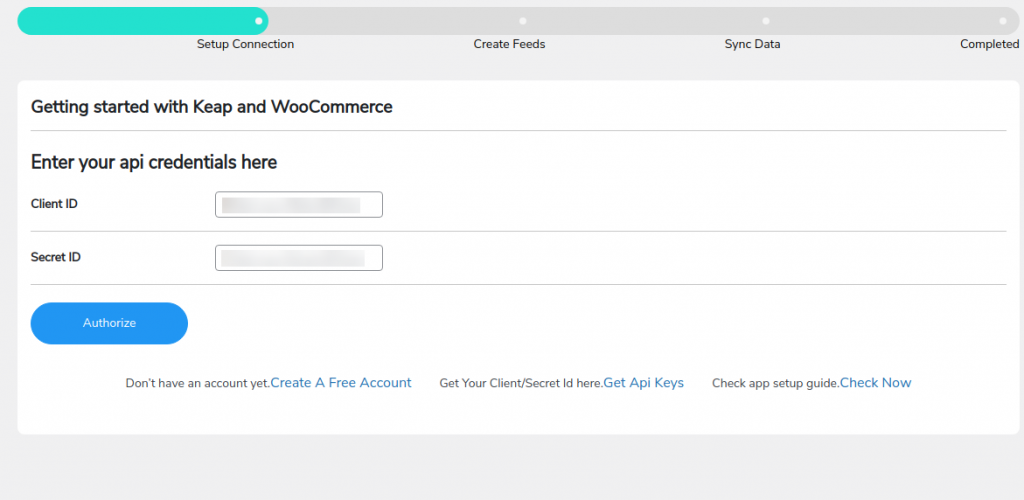 Follow the steps given below to get these details:
Click on the Get APIs keys link.
Click on Sign In and enter your loginlog-in credentials to sign in to the Keap dashboard.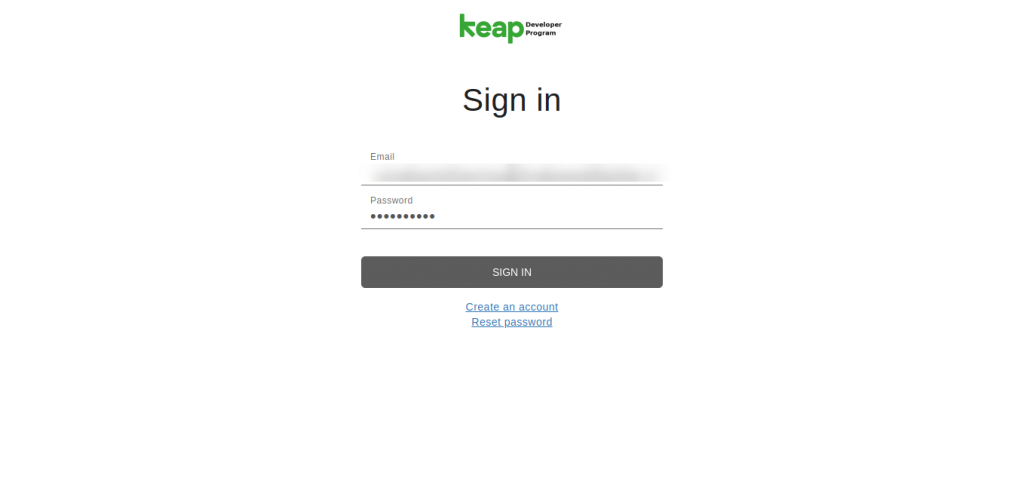 Now click on the dropdown menu below your user id in the top right corner to select Apps.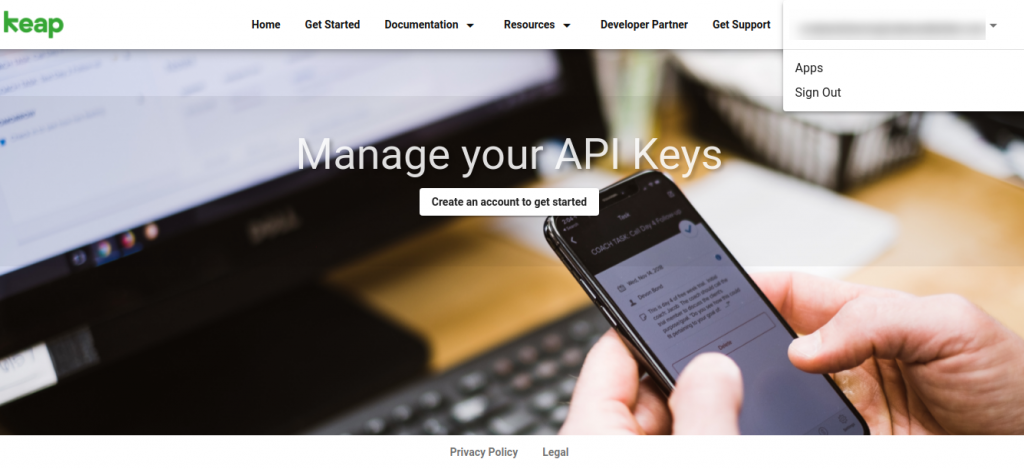 In the new window, click on the +NEW APP.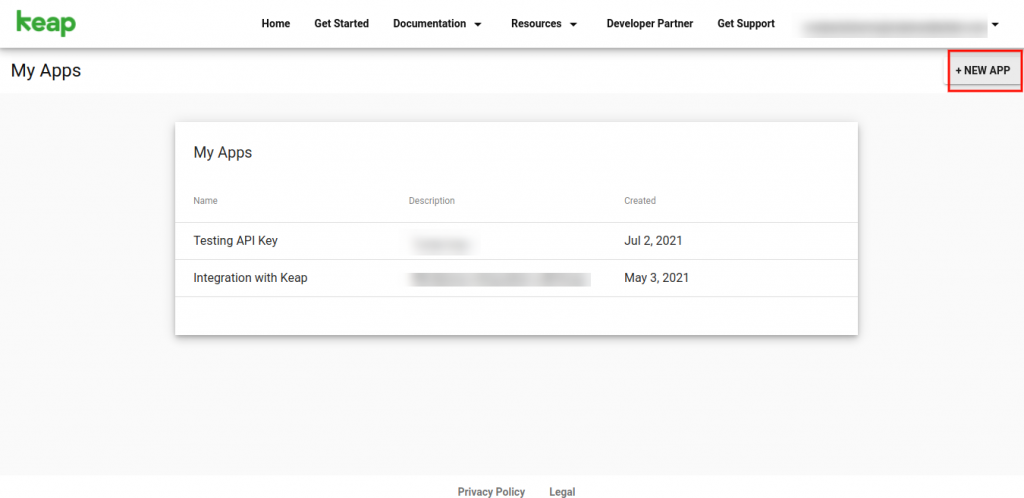 Enter App Name, Description, App ID. Click on Enable. Click on Save. You will get the needed API keys now. Copy the Key for the Client ID, and copy the secret ID as well. Fill in these credentials in the backend of your WooCommerce store as shown in step 2.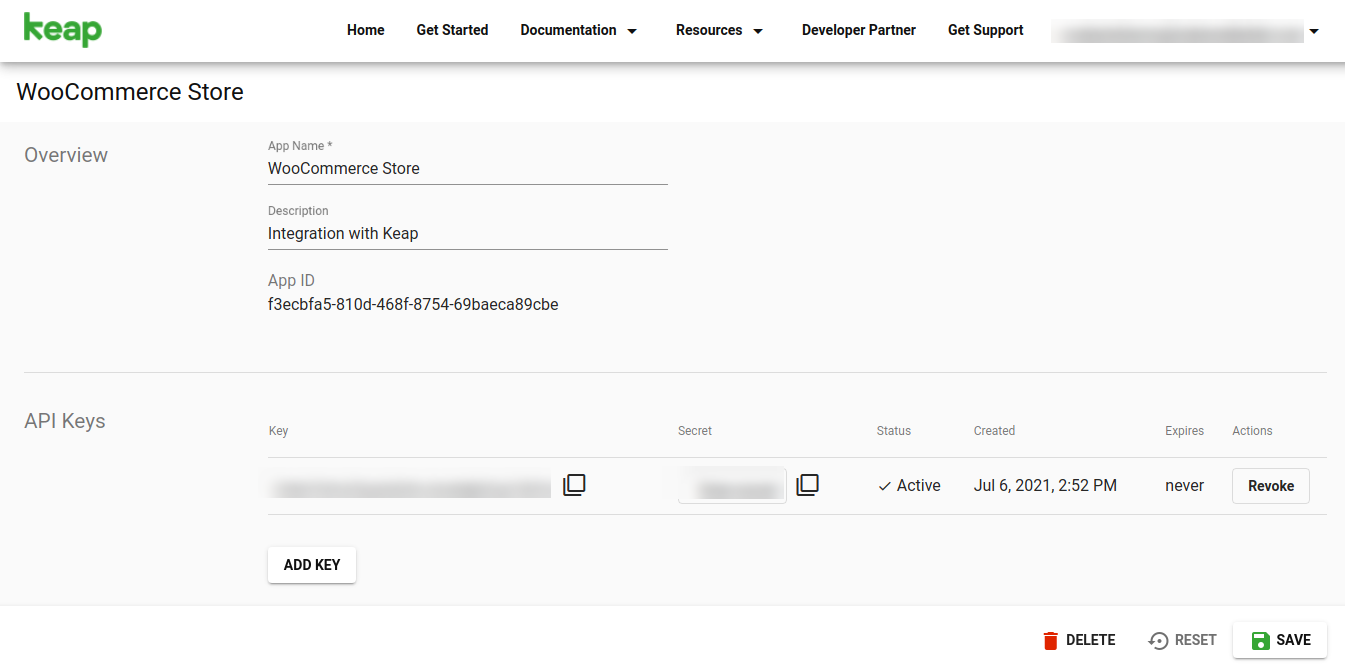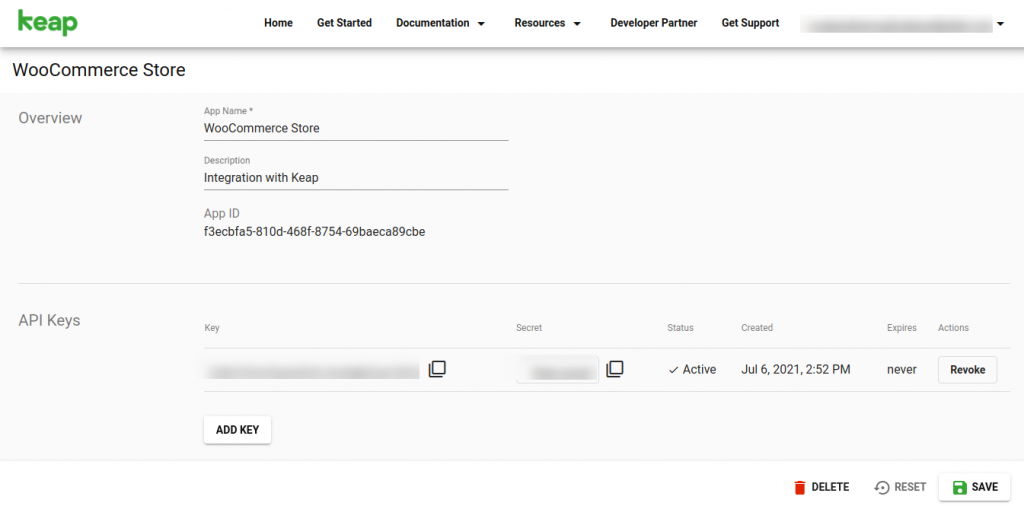 Click on the Authorize button.
Click on the Allow button after selecting the application that you want to allow access to with the Keap Integration with WooCommerce application.
Now, click on Move to Next Step.
Click on Create Feeds. Then, click on Move to Next Step.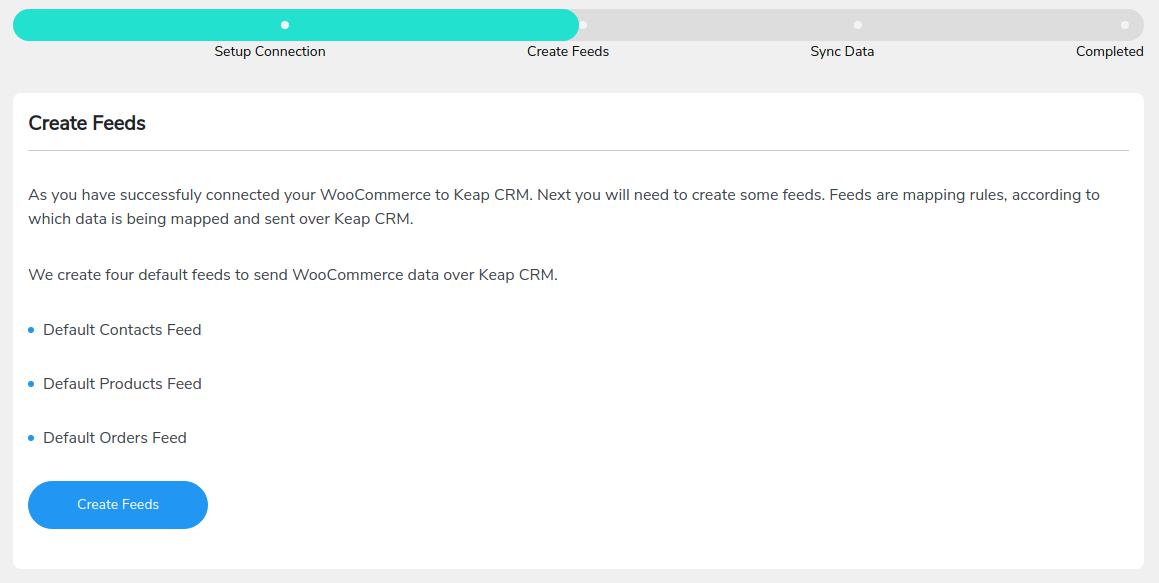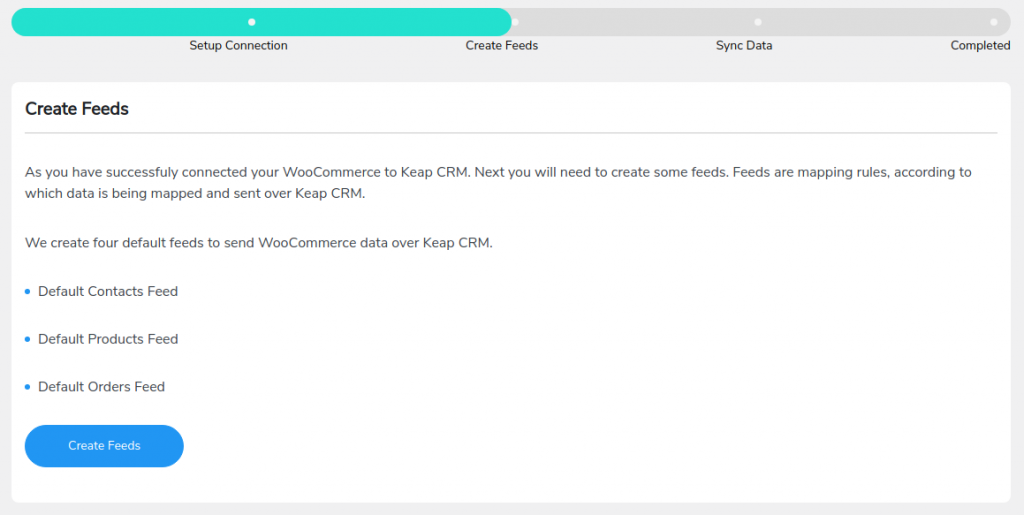 Important:
The pre-requisite for synchronizing your order's data is synced Products. Therefore, make sure your products are synced once the setup is complete.
For WooCommerce Stores with Limited Number of Orders
10. Click on Sync Data to sync your existing product, contacts, and orders data using the respective feeds. However, if you have a large number of Products, Contacts, and Orders the sync may take time. In that case, click on the Skip For Now button.

11. You will see your WooCommerce Products syncing first.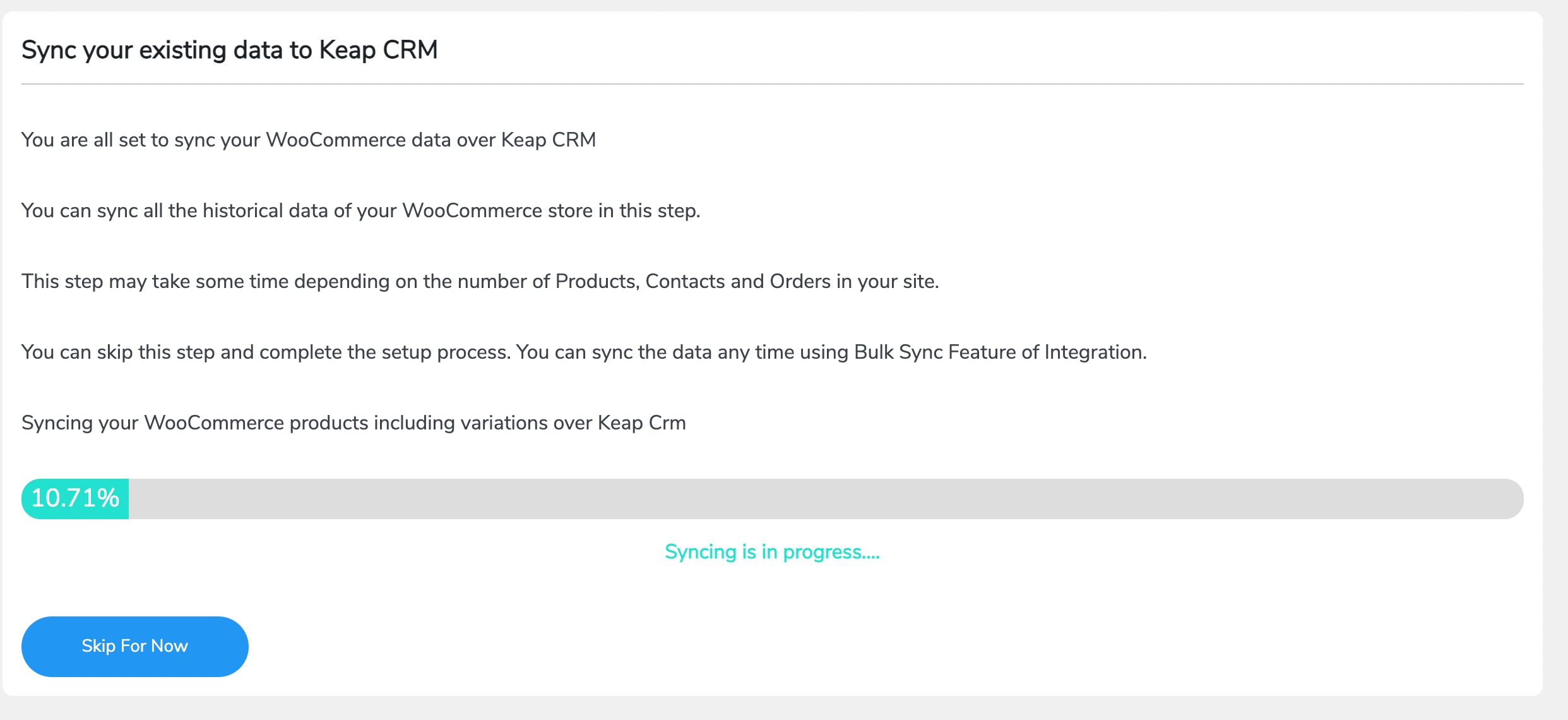 12. The plugin will then sync your WooCommerce contacts data with the Keap panel.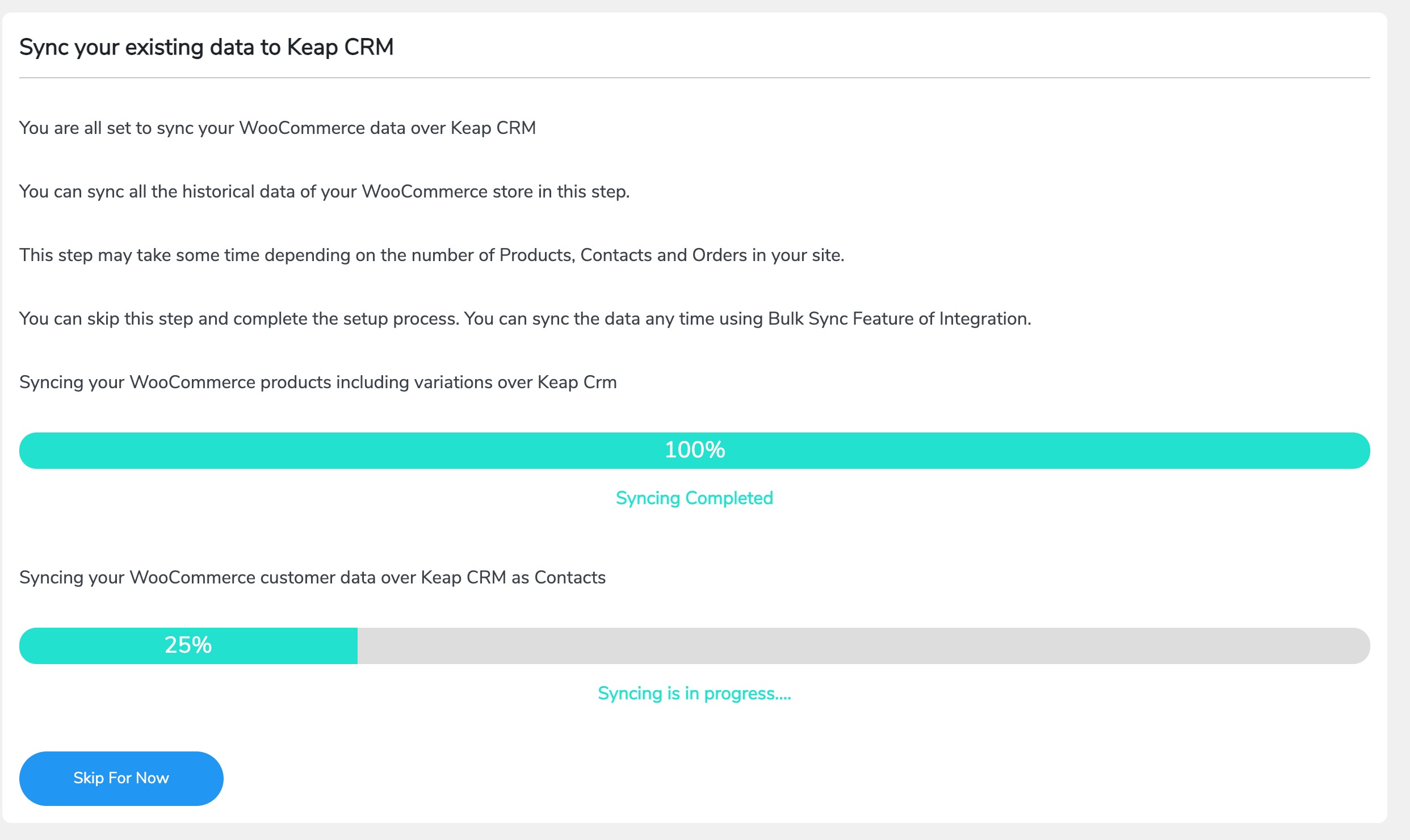 13. Lastly, all your WooCommerce orders will be synchronized.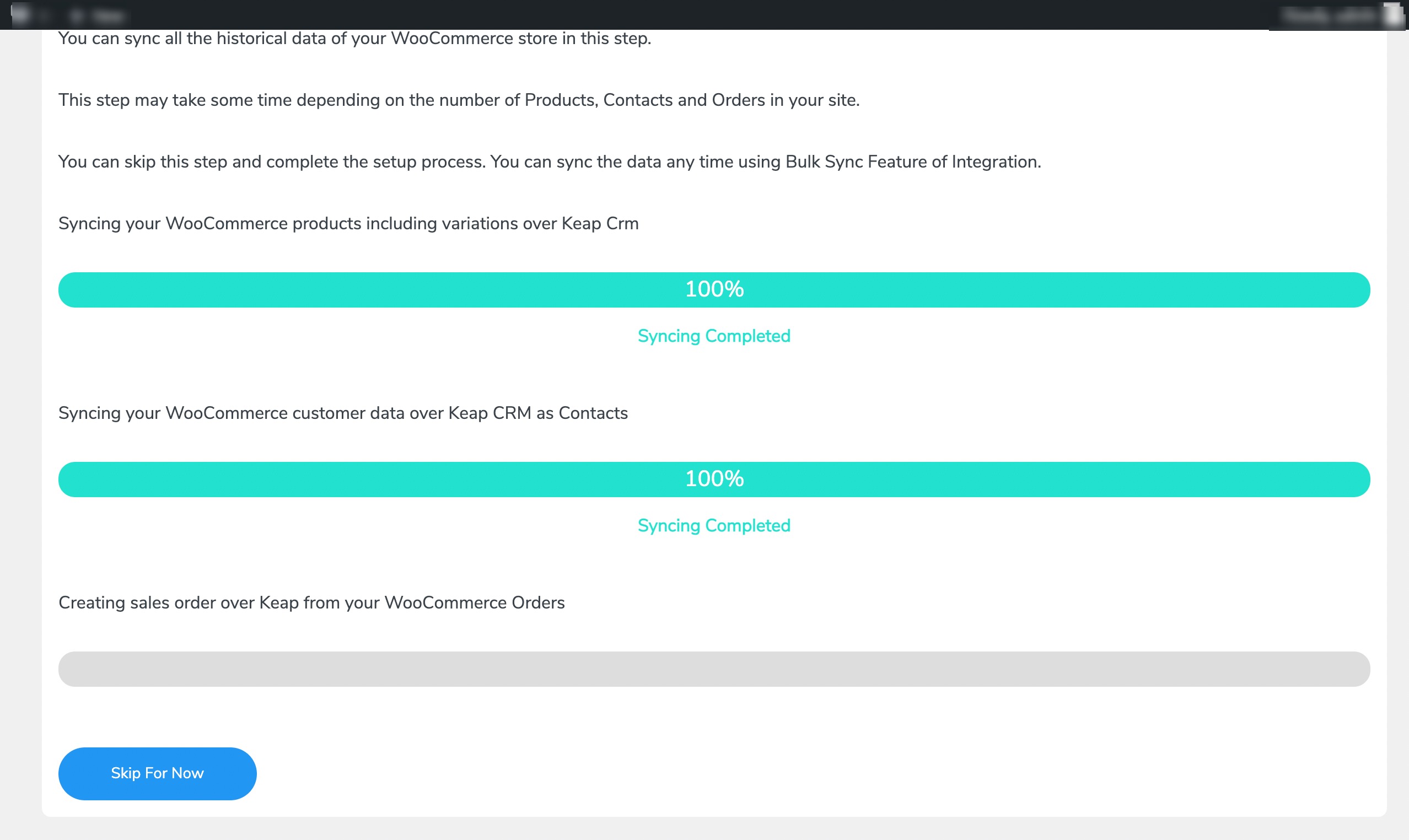 14. If you think that your products, contacts, and/or orders might take longer than your expected time, you can click on the Skip For Now button at any moment and continue to view your dashboard.
For WooCommerce Stores having a large Number of Orders
15. When you click on the Start Sync button you will be prompted with a dialog box seeking permission to either Initiate Sync or Skip sync. As data sync over Keap is a time taking process, we recommend you to click on the Skip button.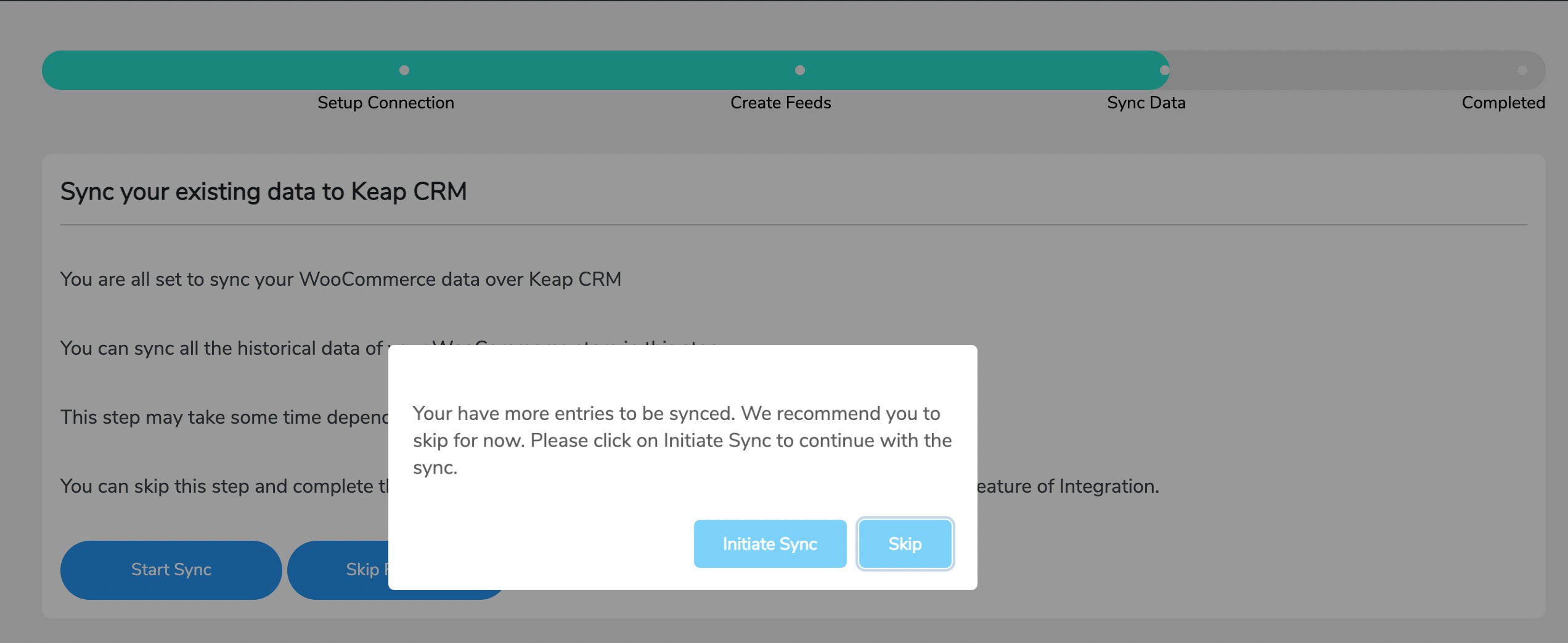 16. If you Initiate Sync, only your products will be synced. If you Skip this step, you can right away go to your dashboard. Although, it is mandatory to synchronize the products firsthand for the smooth functioning of the integration plugin after your setup.
In case, you miss the product and contact synchronization, your product ID and contact ID will go missing during order sync. Therefore, it is advised to synchronize products mandatorily
17. Click on View Dashboard to start using your plugin.

18. Final Dashboard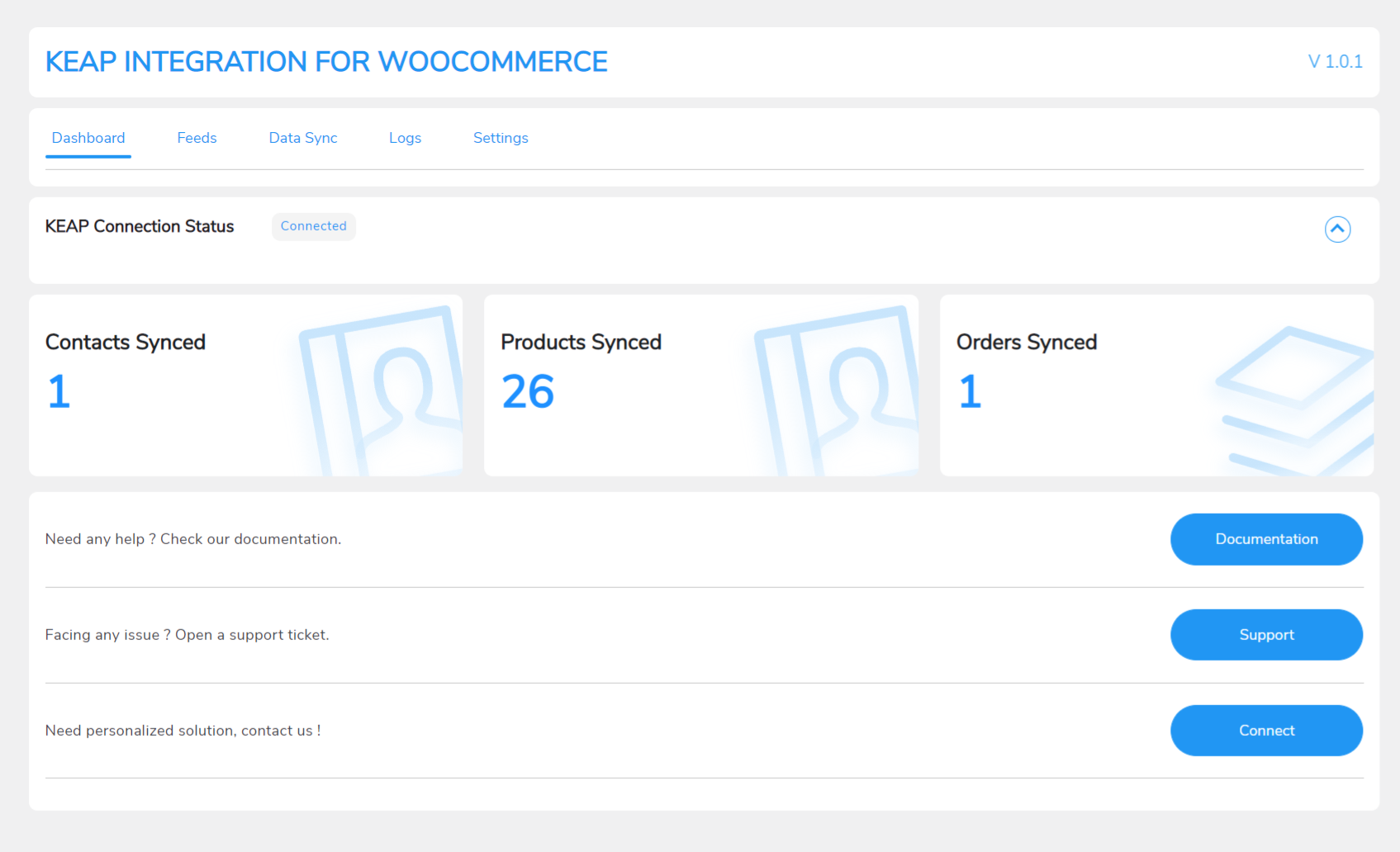 If you need any help or assistance, please contact us.
Submit a query [if any].
We are here to help 24×7.