This app setup guide will tell you how to connect, authorize and do the initial setup for this QuickBooks Integration for WooCommerce.
Important:
The setup process starts after you've successfully installed and activated the plugin. If you've not done it yet, follow the installation steps as in the documentation before you continue here.
Once you install and activate the QuickBooks Integration for WooCommerce plugin, you'll see this screen asking you to connect your QuickBooks account with the plugin.
Click on the "Connect your Account" button and you'll see a form asking to fill these details:
Client ID
Secret ID
Connection Type
Redirect URI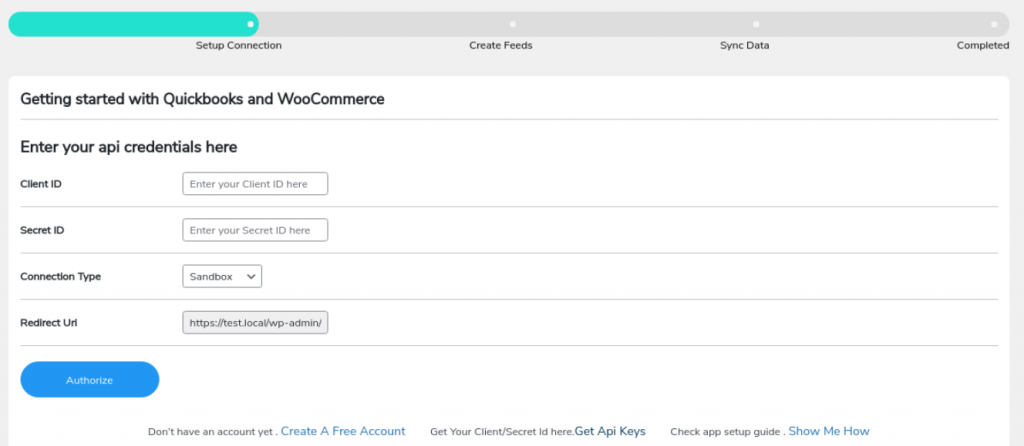 Here are the steps to get these details.
Click on the Get API keys link
You'll be asked to log in with your QuickBooks account(create a new if you don't have any)
After logging in you will be redirected to the QuickBooks console where you can create a new application.
Click on "QuickBooks Online and Payments" platform.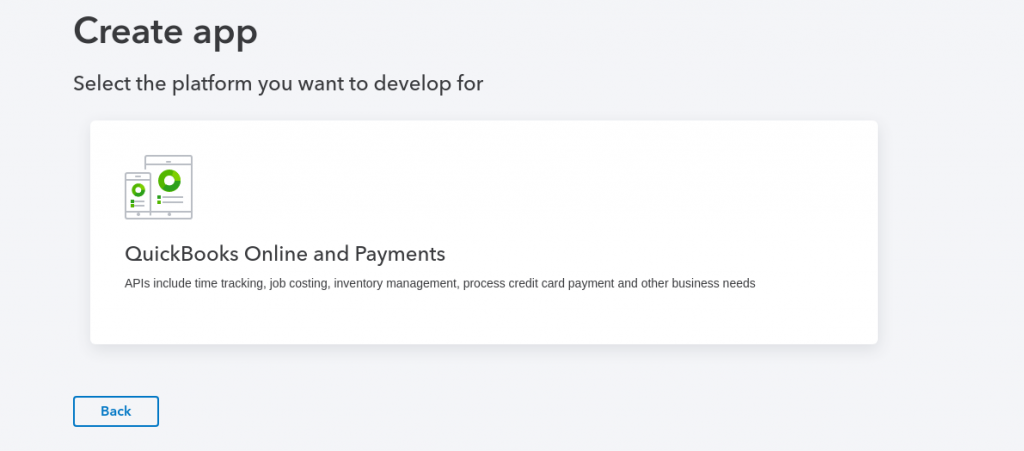 Add the name of your app and select the scope.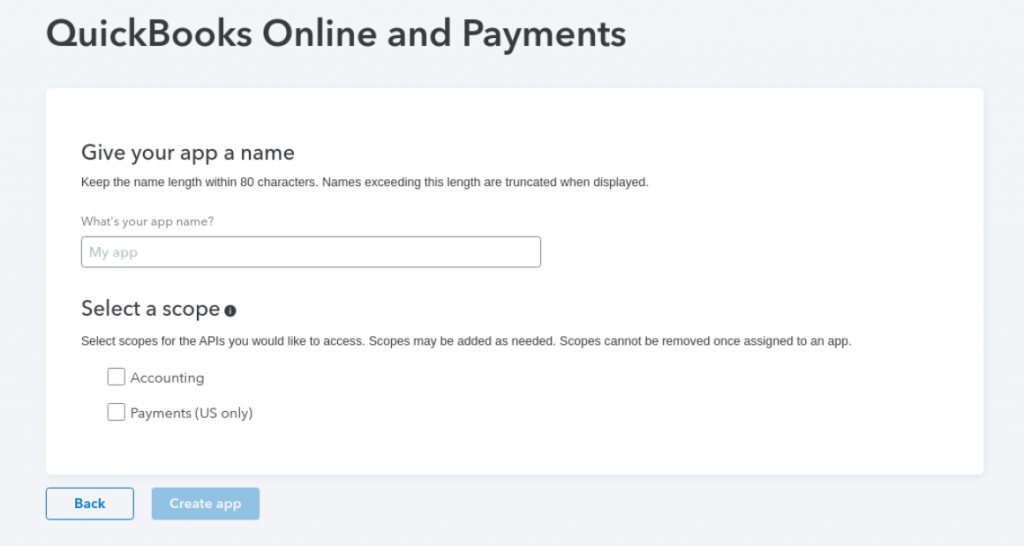 After that, you need to click on the Create App button which will lead you to this dashboard.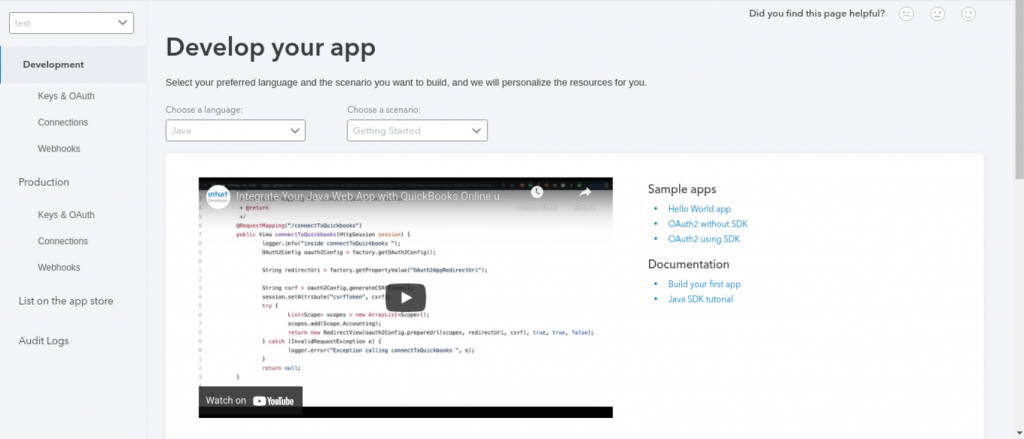 Click on Keys and OAuth under the Development section in the left panel and you'll see your Client ID and secret there.
Add your website's URL in the link field under the redirect URIs section.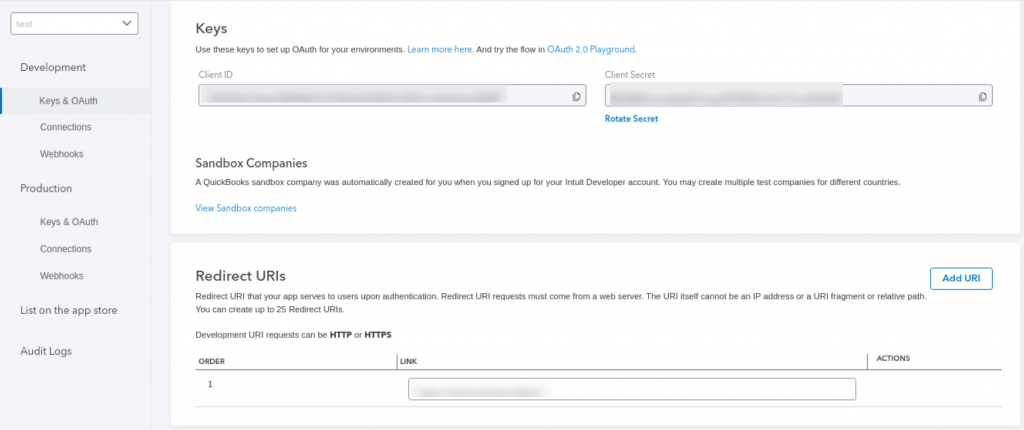 Copy the Client ID and Secret and paste it into the form in the plugin panel and click on Authorize.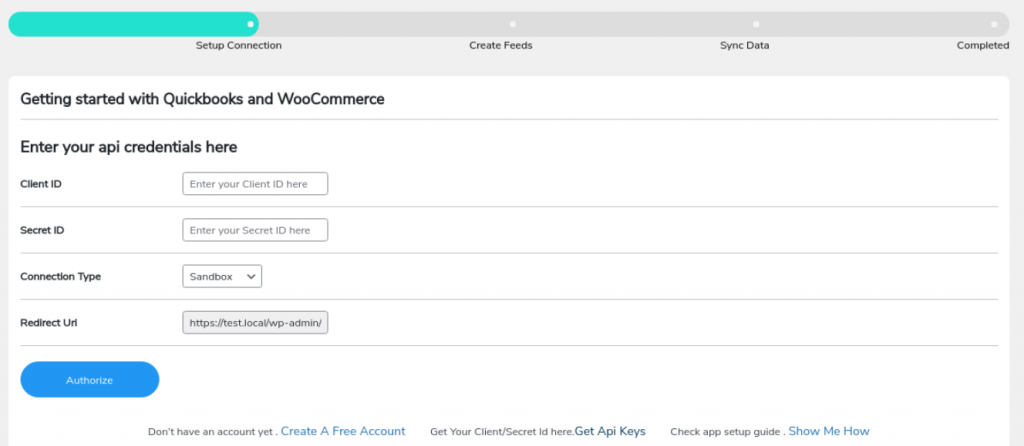 After clicking on Authorize, you will see this window.

Click on Move to next step to proceed further.
You'll then see a window asking you to create feeds. Click on Create Feeds button to create them.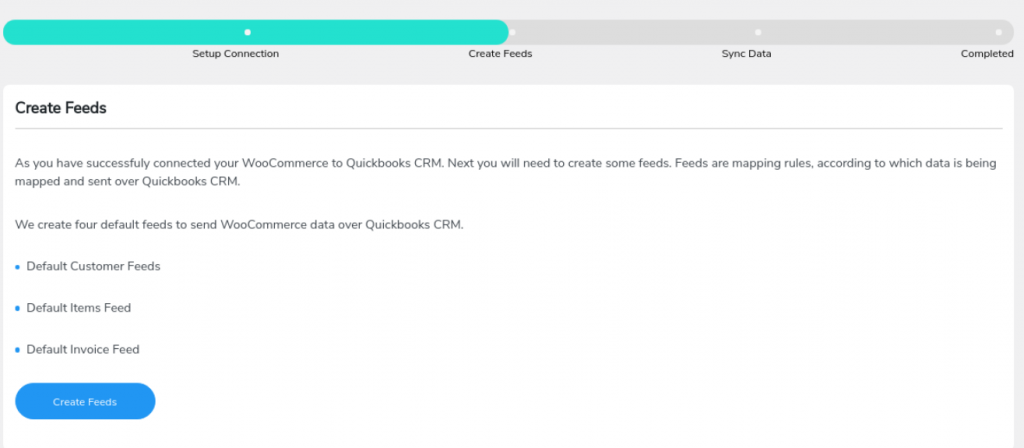 Once you create the feeds, you're done. You can now click on Complete Onboarding to complete the setup.

Clicking on Complete Onboarding will lead you to a window with a button called Visit Dashboard. Click on it and you'll see the dashboard.

If you need any help or assistance, please contact us.
Submit a query [if any].
We are here to help 24×7.