1.

Overview

Salesforce is a CRM platform that handles customers relationships on the basis of customer services, sales, and support. It is the best platform to fetch client information, nurture lead creation process and develops opportunities to track orders.

Features:
1. Upload new products to Salesforce in a single click.
2. Delete uploaded product from the Salesforce.
3. Again Upload deleted product to Salesforce.
2.

Basic Setting
Automatic Installation
Automatic installation is the easiest option handled by WordPress.
Type "Integration with Salesforce for WooCommerce" and hit on Search Plugins. Once you find 'Integration with Salesforce for WooCommerce' you can view the details about it such as the point release, rating, and description. One can install it, simply by clicking "Install Now".
Manual Installation
Manual installation of the plugin is another option to install the plugin in the sellers WordPress-environment. The manual installation method involves downloading our Integration with Salesforce for WooCommerce plugin and uploading it to the webserver via their favorite FTP application.
The steps for manual installation are as follows:
1) Upload the Integration with Salesforce for WooCommerce folder to the /WP-content/plugins/ directory.
2) Activate the plugin through the 'Plugins' menu in WordPress.
3.

Getting Started

Click on the Get Started button to proceed with Integration with Salesforce for WooCommerce.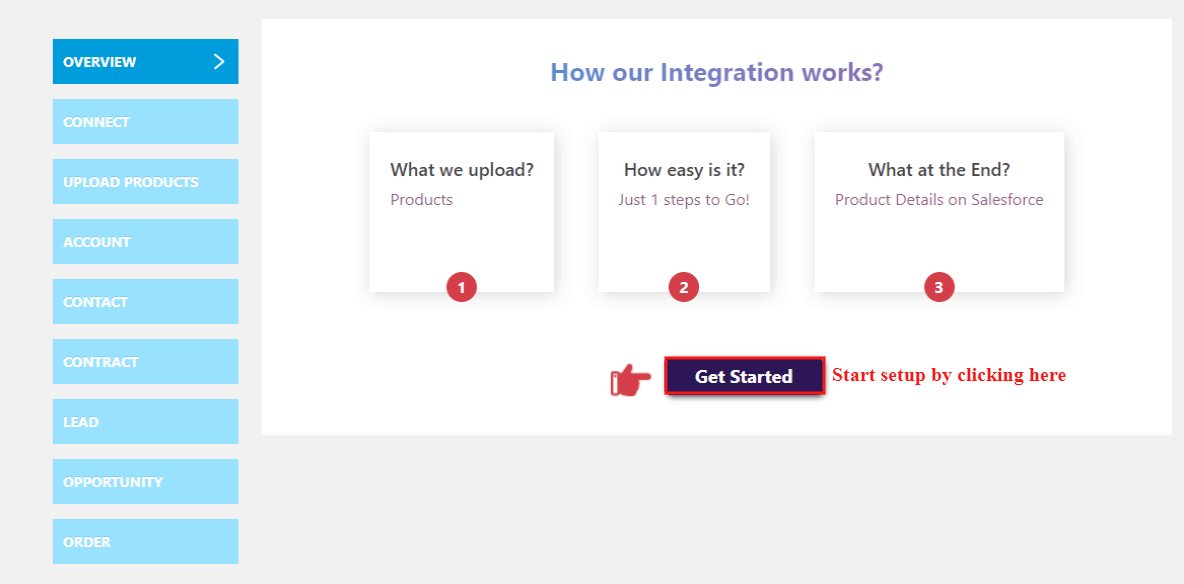 4.

Connection With Salesforce

In order to connect the Salesforce enable the checkboxes, enter Username, Password, Security Token and then click on the save. To get the SalesForce Security Token, click on the given link.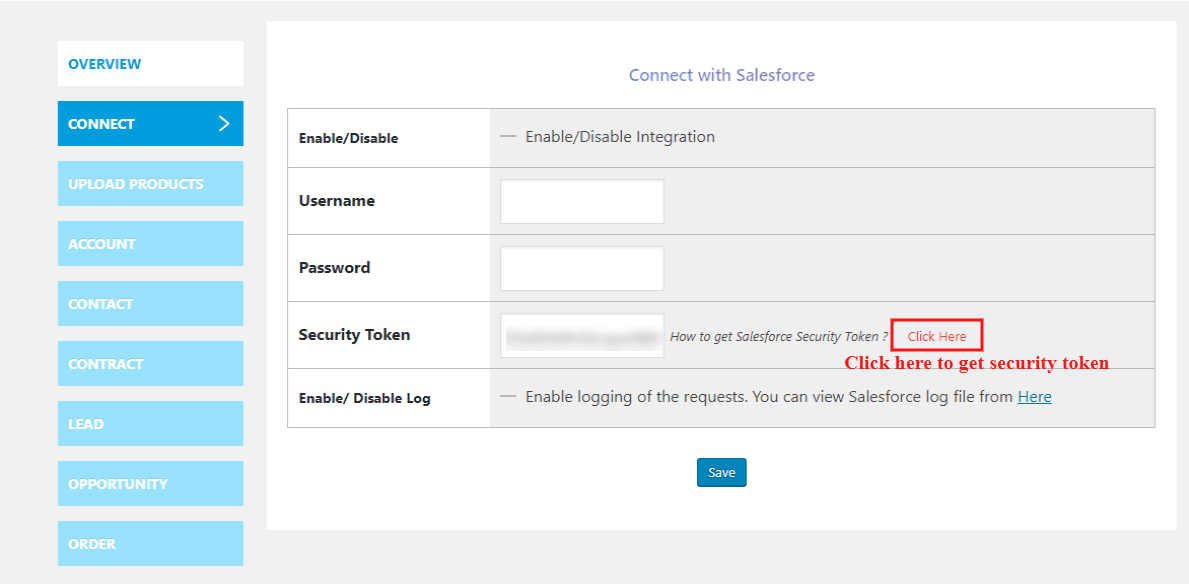 After saving the setting click on the Authorize button to established connection with Salesforce.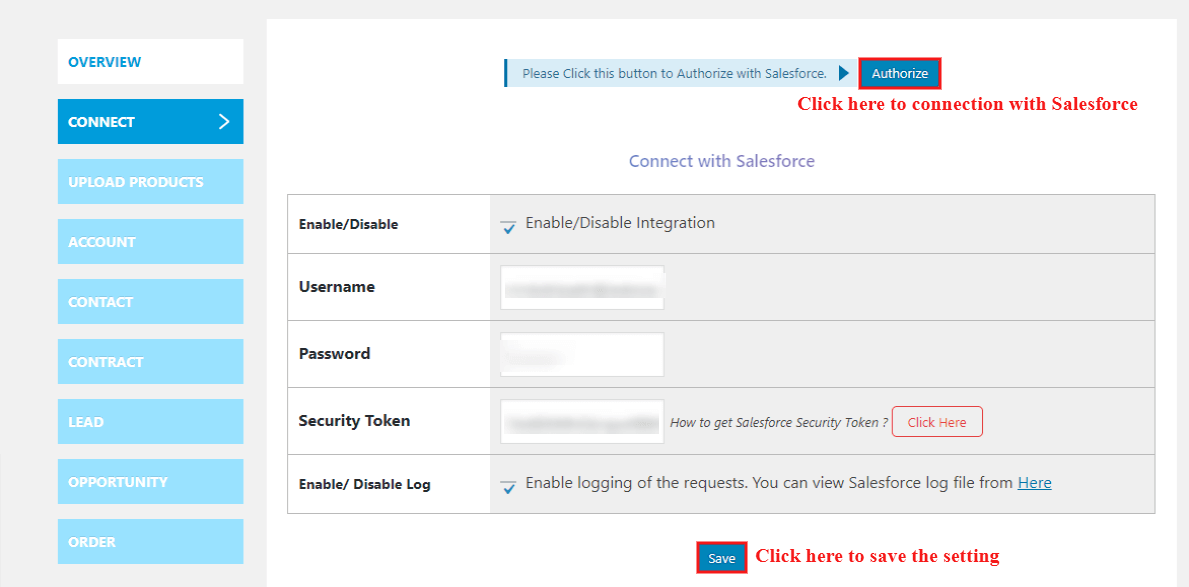 Click on Proceed to Next Step to allow the extension to upload products on Salesforce.

5.

Uploads Product On Salesforce

Click on the Upload Now button to upload products to the Salesforce.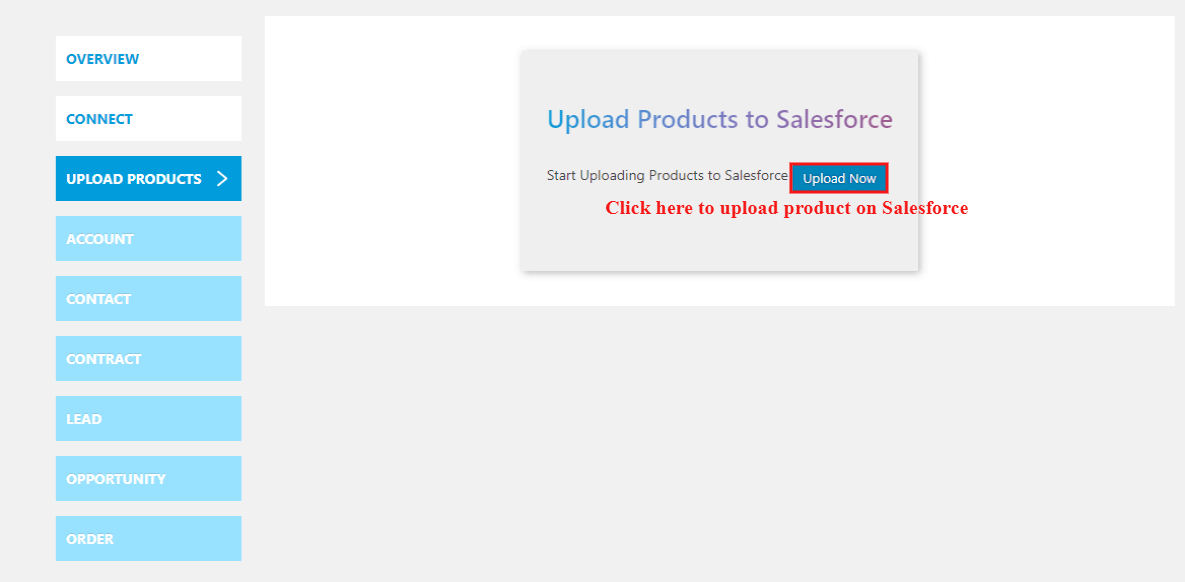 After successfully upload products on the Salesforce account admin can also delete the uploaded products from the Salesforce Account.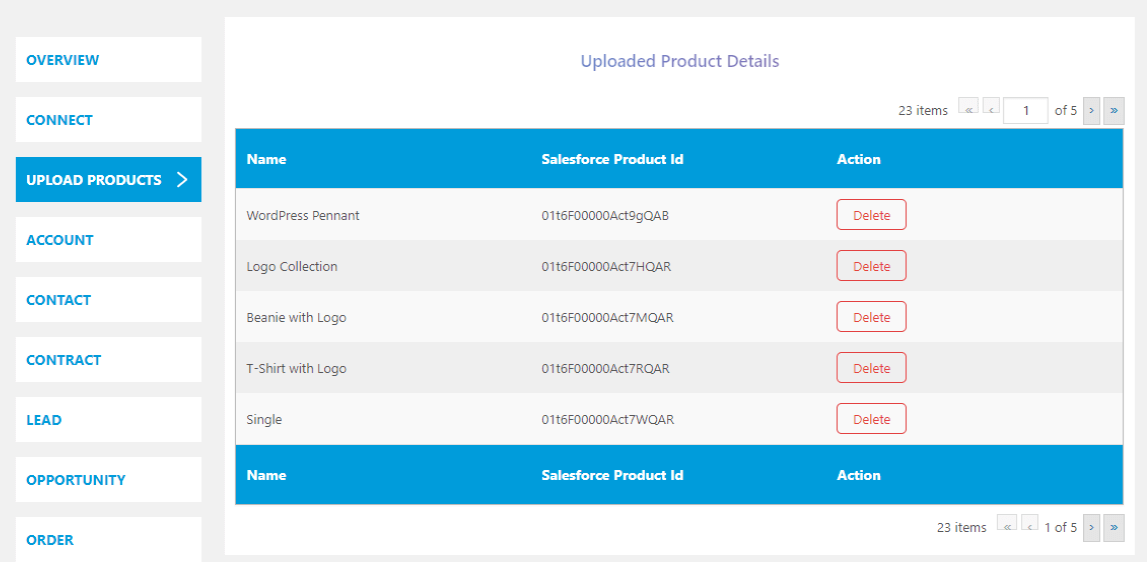 Click on the delete button to delete uploaded product from Salesforce Account.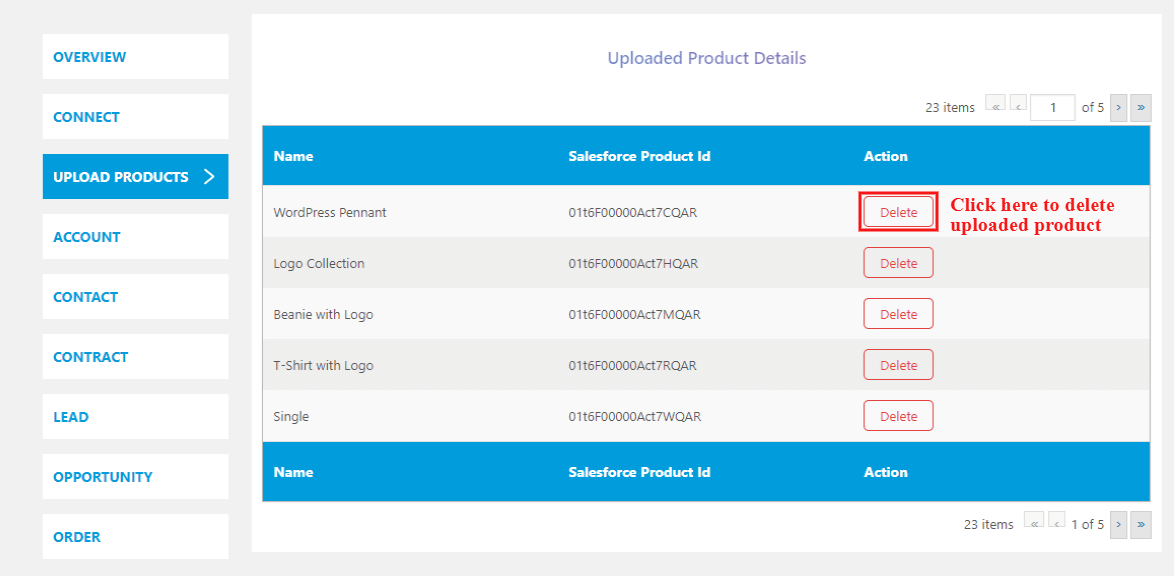 Click on the Continue to delete product successfully.

After deleting the product you can also upload deleted product again by clicking on the Upload button.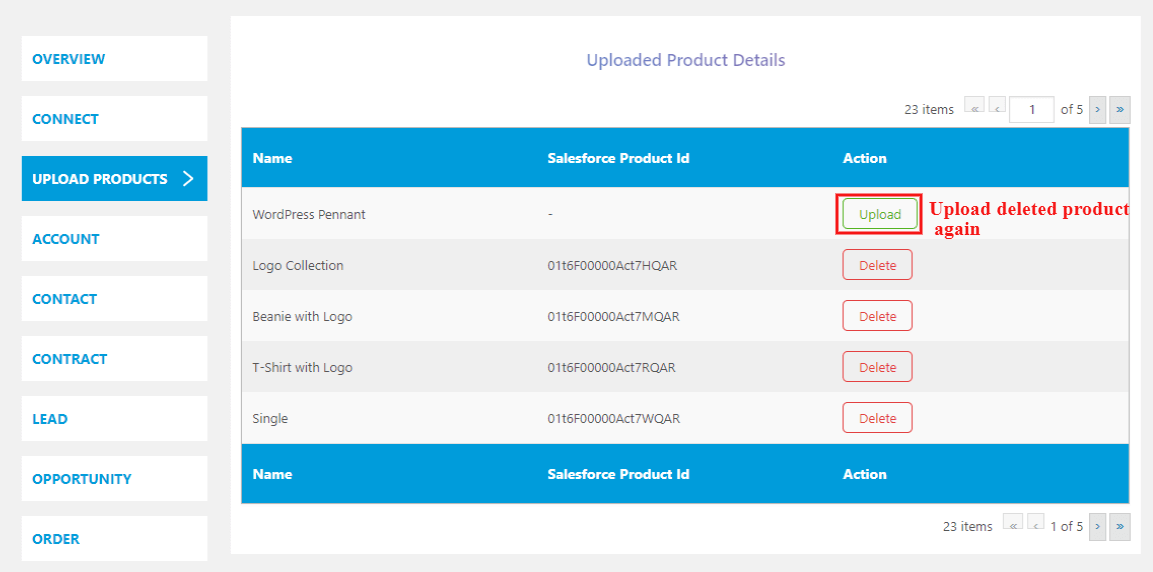 Click on the Continue to successfully uploaded product.

Again upload the deleted product.