1.

Overview

Ontraport is a Marketing Automation and Reporting Software. Ontraport WooCommerce Integration extension helps to sync customer contact on Ontraport with each and every user-related data. It allows you to track all orders based on tags.

Features:
Sync your contact history on Ontraport Account automatically.
Add unique Tag for every purchased product.
Export all old orders/customers from WooCommerce Store to Ontraport.
2.

Basic Setting
Automatic Installation
Automatic installation is the easiest option handled by WordPress.Type "Ontraport WooCommerce Integration" and hit on Search Plugins. Once you find 'OntraPort WooCommerce Integration' you can view the details about it such as the point release, rating, and description. One can install it, simply by clicking "Install Now".
Manual Installation
Manual installation of the plugin is another option to install the plugin in the sellers WordPress-environment. The manual installation method involves downloading our Ontraport WooCommerce Integration Extension and uploading it to the web server via their favorite FTP application.
The steps for manual installation are as follows:

Upload the Ontraport WooCommerce Integration folder to the /WP-content/plugins/ directory.
Activate the plugin through the 'Plugins' menu in WordPress.
3.

Getting Started

Click on the "Get Started" button to proceed with Ontraport Woocommerce integration.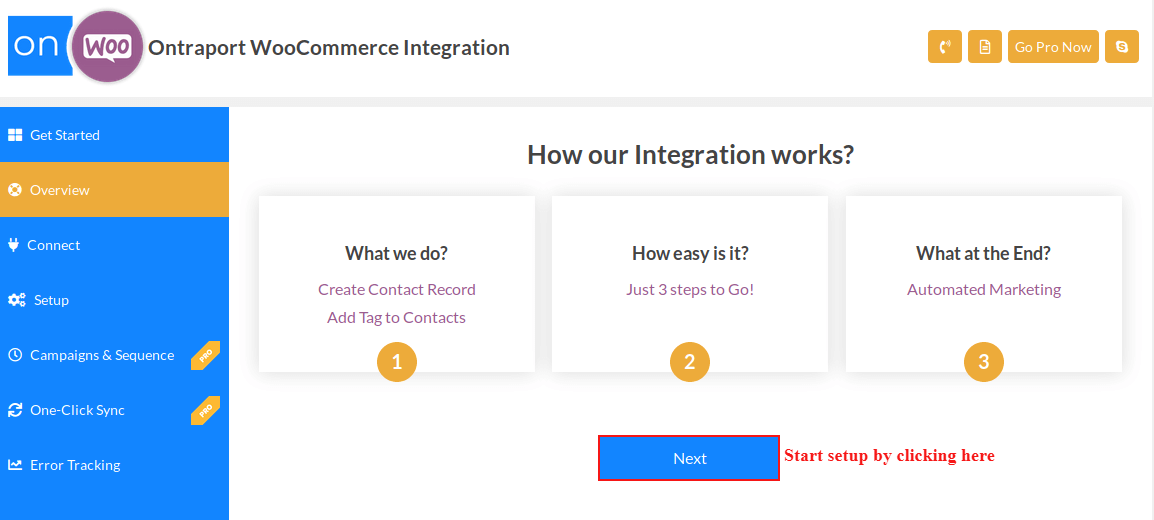 4.

Connection With Ontraport

In order to connect the extension with Ontraport, proceed with these steps.

Step 1. Login with "Ontraport"

Step 2. Click the profile icon at the top right and navigate to Administration > Integrations > ONTRAPORT API Instructions and Key Manager.

Step 3. Click the New API Key button.

Step 4. Select the Contact Owner and Permissions you'd like to access (Recommended: Select all permissions).

Step 5. Click Save and get API ID and API Key.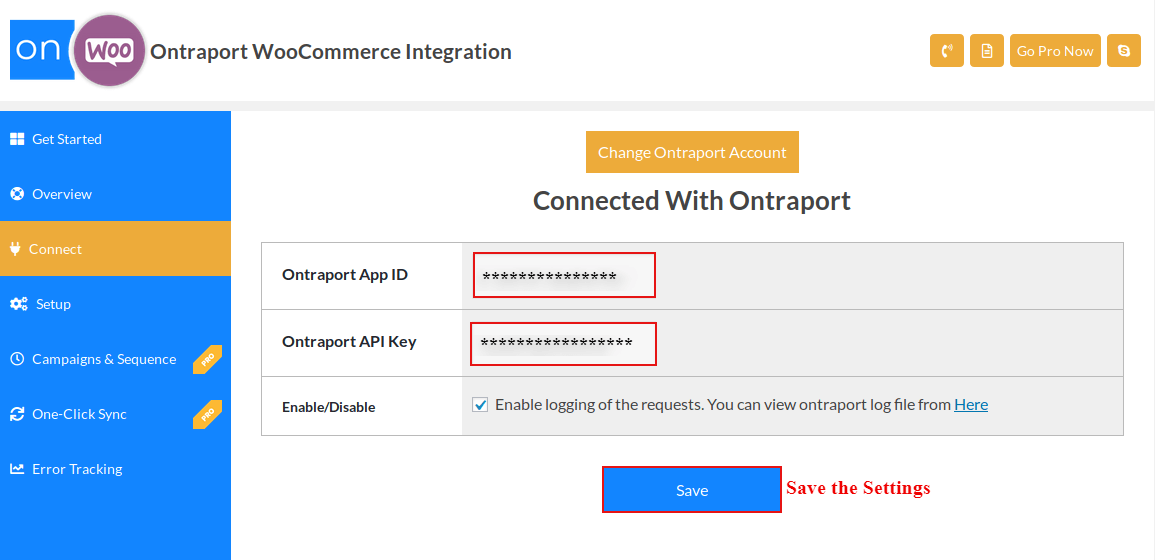 Step 6. Click on Proceed to Next Step to allow the extension to sync contact on Ontraport with each and every user-related data.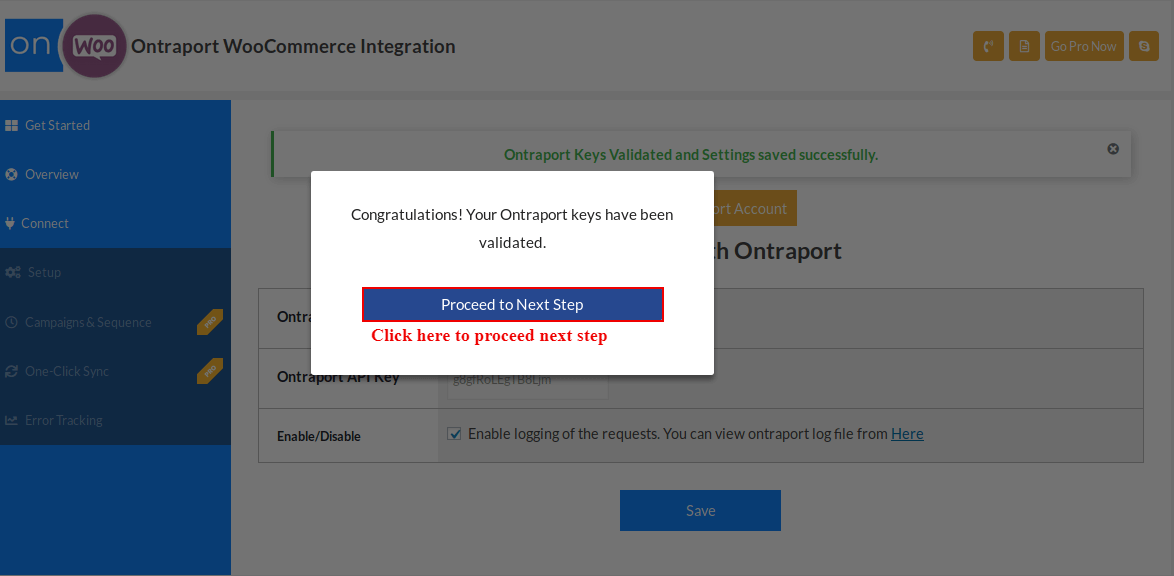 5.

Add Contact on Ontraport

Enable "Sync Contact Record" the checkbox to automatically sync user contact on Ontraport.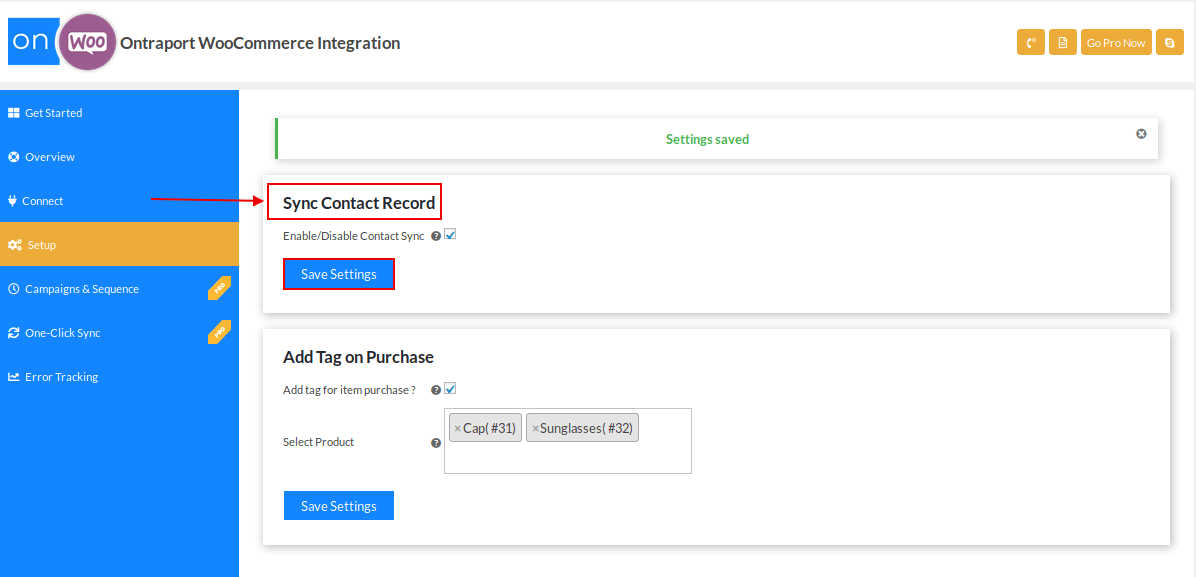 6.

Add Tag On Ontraport

Enable the checkbox, to allow to add a unique tag on every purchased product. You can select products for which you want to assign tags to your contact from the dropdown list.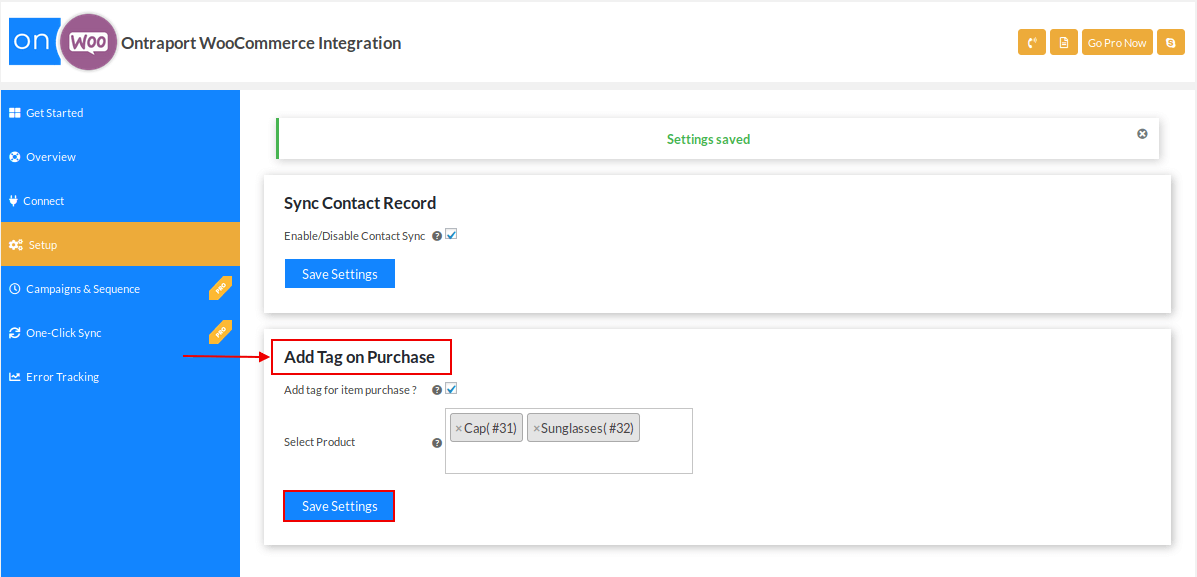 For any Query please contact us on:
Email: webmaster@makewebbetter.com
Skype: makewebbetter