1.

Overview

WooCommerce Converting Checkout Pages allow to Create checkout pages of your eCommerce site based on the products. This plugin helps you to replace default wooCommerec Checkout Page. It provides 3 predefined templates for the checkout page, these templates are fully customizable and responsive. 

Features:
Replace default WooCommerce checkout page.
Create product specific checkout page.
Show the complete information of the product with "Key Features", "Reviews", on the checkout page.
Build trust and secure sale to show the Trust point on the checkout page.
The Admin can add your own custom CSS and JS for the checkout page.
2.

Installation

Automatic Installation:

Automatic installation is the easiest option as WordPress handles the file transfers itself and you don't need to leave your web browser.

Steps are as follows :

1. Download the zip folder of the plugin WooCommerce Converting Checkout Pages.

2. Once downloaded install plugin through browsing and activate it.

Manual Installation:

Manual installation of a plugin is another option to install the plugin to your WordPress-environment. The manual installation method involves downloading our WooCommerce Converting Checkout Pages plugin and uploading it to your web server via your favorite FTP application.

Steps are as follows :

1. Upload the WooCommerce Converting Checkout Pages folder to the /wp-content/plugins/ directory.

2. Activate the plugin through the 'Plugins' menu in WordPress.
4.

General settings

After successfully creating the checkout page, you need to enable the plugin by click on "Enable Converting Checkout Pages".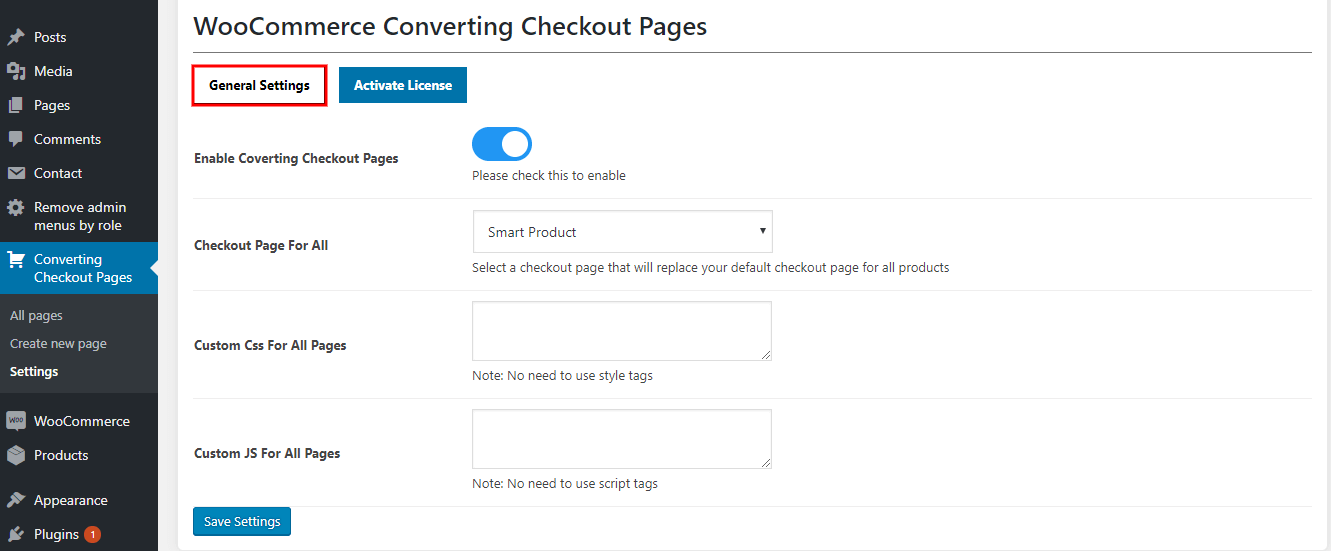 Checkout Page For All Products: Here you can select a checkout page that will replace your default WooCommerce Checkout Page for all product.
Custom CSS For All Page: Here you can write your own CSS for all checkout pages.
Custom JS For All Page: Here you can write your own JS for all checkout pages.
After selecting the "Checkout page for all"  the selected checkout page will replace WooCommerce checkout page for all products. This checkout page will perform on those products that have no separate checkout page.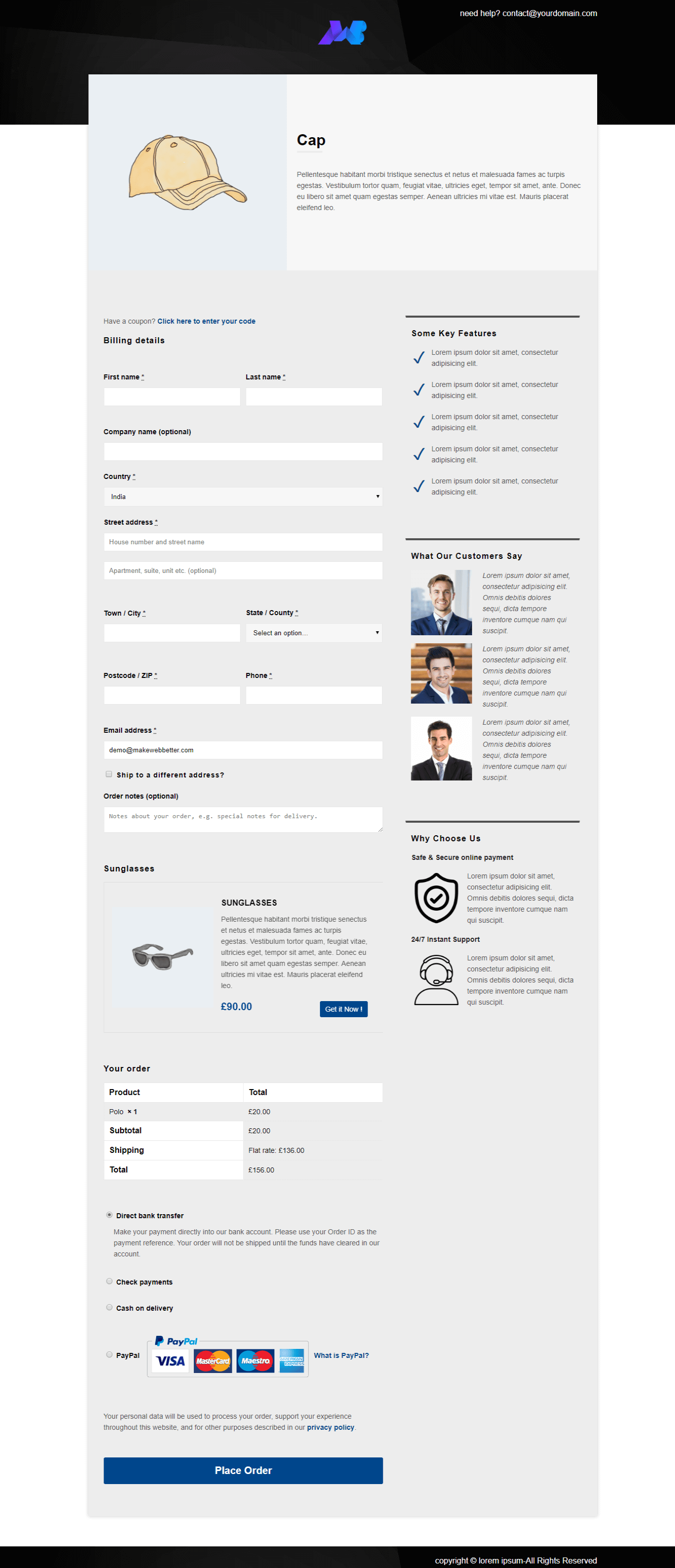 For any query please contact us on:
Email: ticket@makewebbetter.com