1.

Overview

WooCommerce Customizable Gift Card allows your customer to customize their Gift Card template easily. Where the admin can easily provide pre-defined images as well as upload more images for your customers. This Addon gives the ability to your customers to also upload their own Gift Card images and make changes in real-time.

Features:
Admin can allow your customer to use only default gift card templates.

Admin can upload more images easily for every occasion.

Admin has the ability to allow your customers to use both predefine images and uploaded templates.

The customer can also upload their Gift Card images with r

eal-time changes.
2.

Installation

Note: If you want to install WooCommerce Customizable Gift Card, firstly you need to enable WooCommerce Ultimate Gift Card before you proceed to install with this new Addon.

 
Automatic Installations
Automatic installation is the easiest option handled by WordPress.
Download Woocommerce Customizable Gift Card plugin.
Login to your WordPress Dashboard.
Navigate to the sidebar, click on plugins.
Click on Add New and then hits on Upload Plugins.
Hit the browse button and choose your downloaded plugin's .zip file, and click on Install Now.
One click on  Activate Link.
And the last type Woocommerce Customizable Gift Card and hit on search plugin.
Once You find the plugin Click on "Activate Plugin" tab.
Manual Installation
Manual installation of the plugin is another option to install the plugin to your WordPress-environment.
The manual installation method involves downloading our Woocommerce Customizable Gift Card Extension and uploading it to your web server
via your favourite FTP application.
Steps are as follows :
1. Upload the Woocommerce Customizable Gift Card folder to the /wp-content/plugins/ directory.
2. Activate the plugin through the 'Plugins' menu in WordPress.
3.

General Setting

After successful installation of the plugin, enable the plugin by clicking on the checkbox.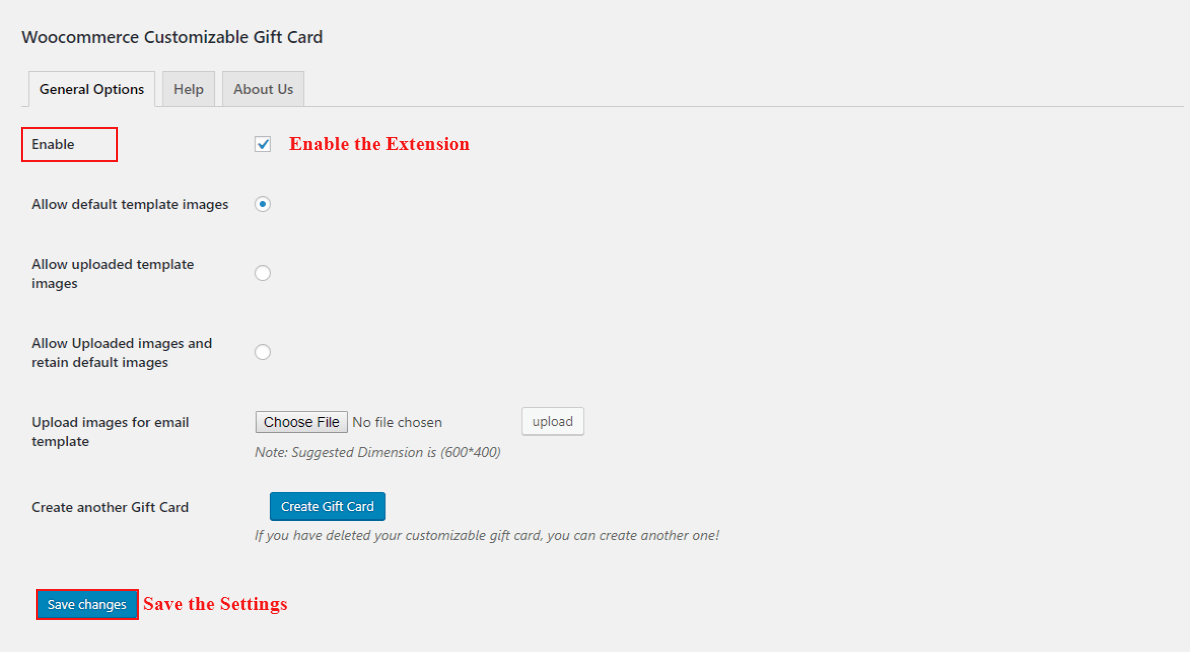 After enabling the plugin a Customizable Gift Card product is automatically created. Here your customer can buy pre-define Gift Card templates or upload your own images and also made some customization in the templates by Entering Message, Value of Gift Card, Sending Date of Gift Card, Enter Your Name etc in a real time.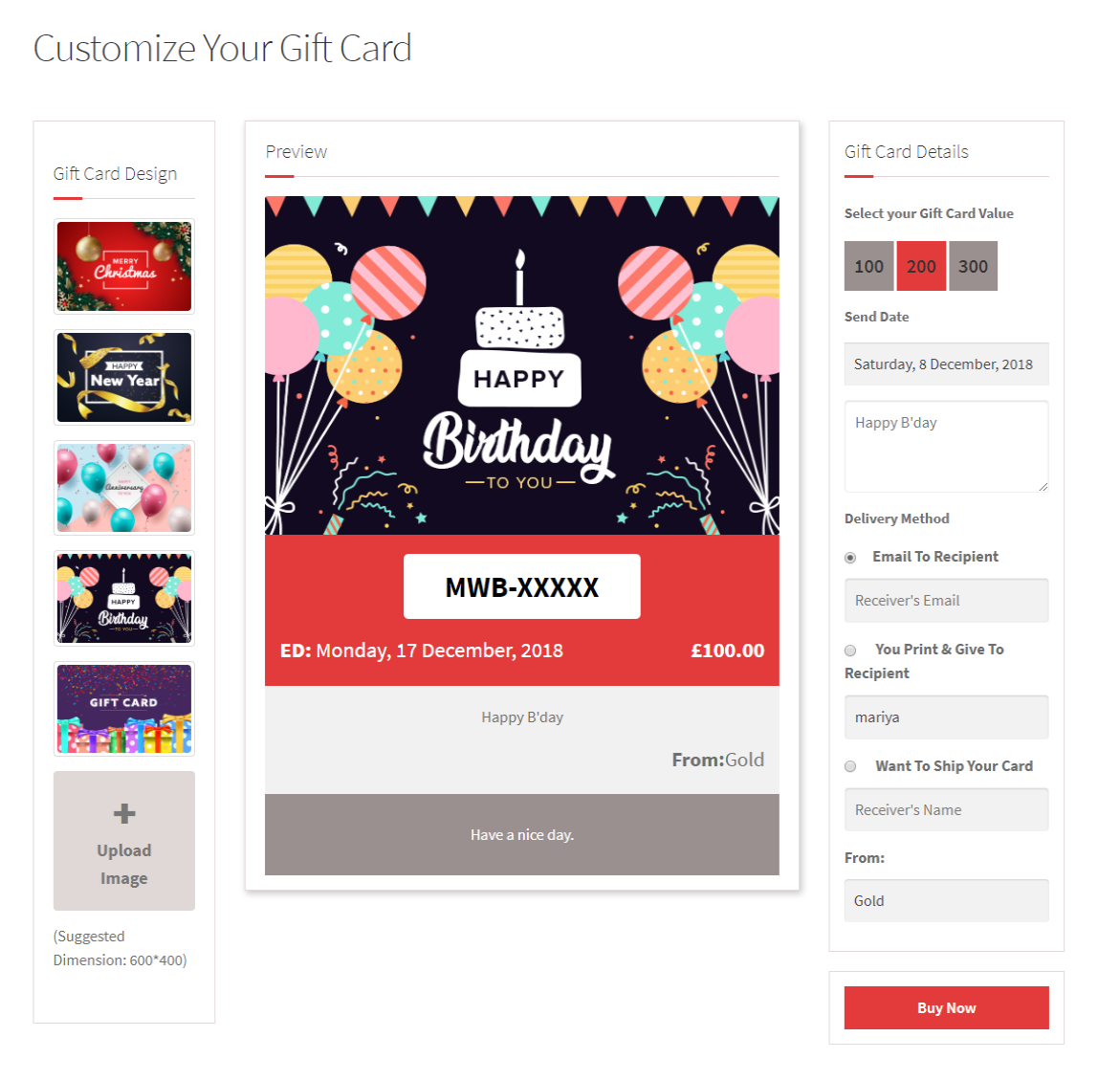 3.1.

Allow only default template images

Through this setting, admin can allow displaying only default images of the plugin.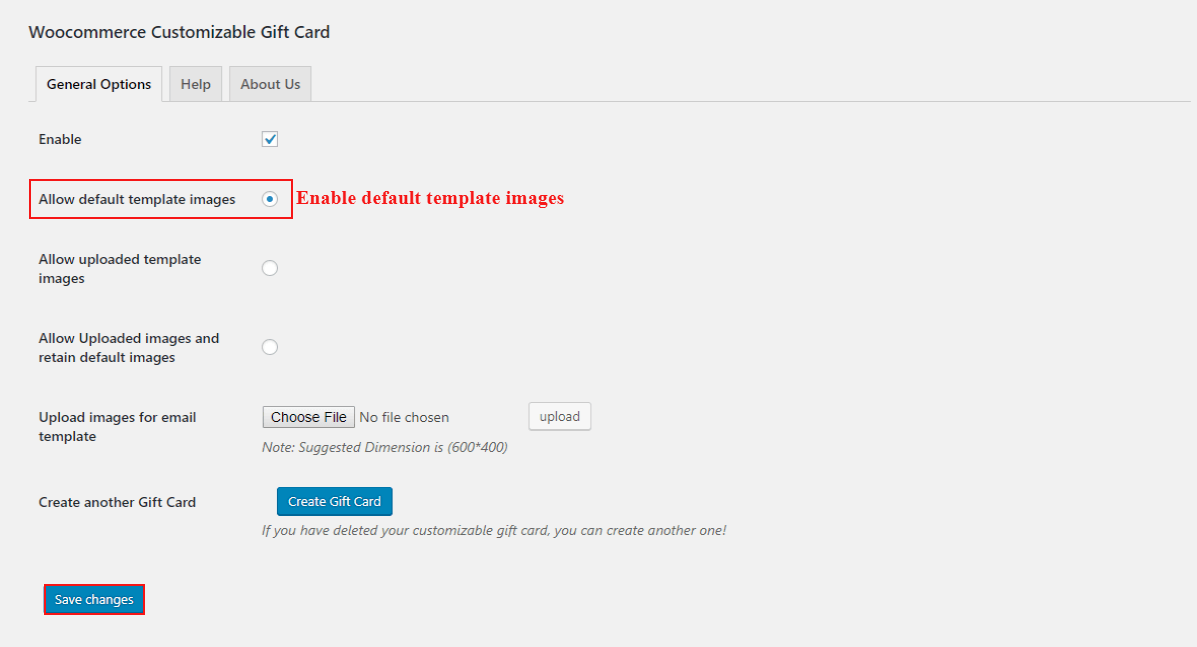 Here you can see that only default images on the frontend.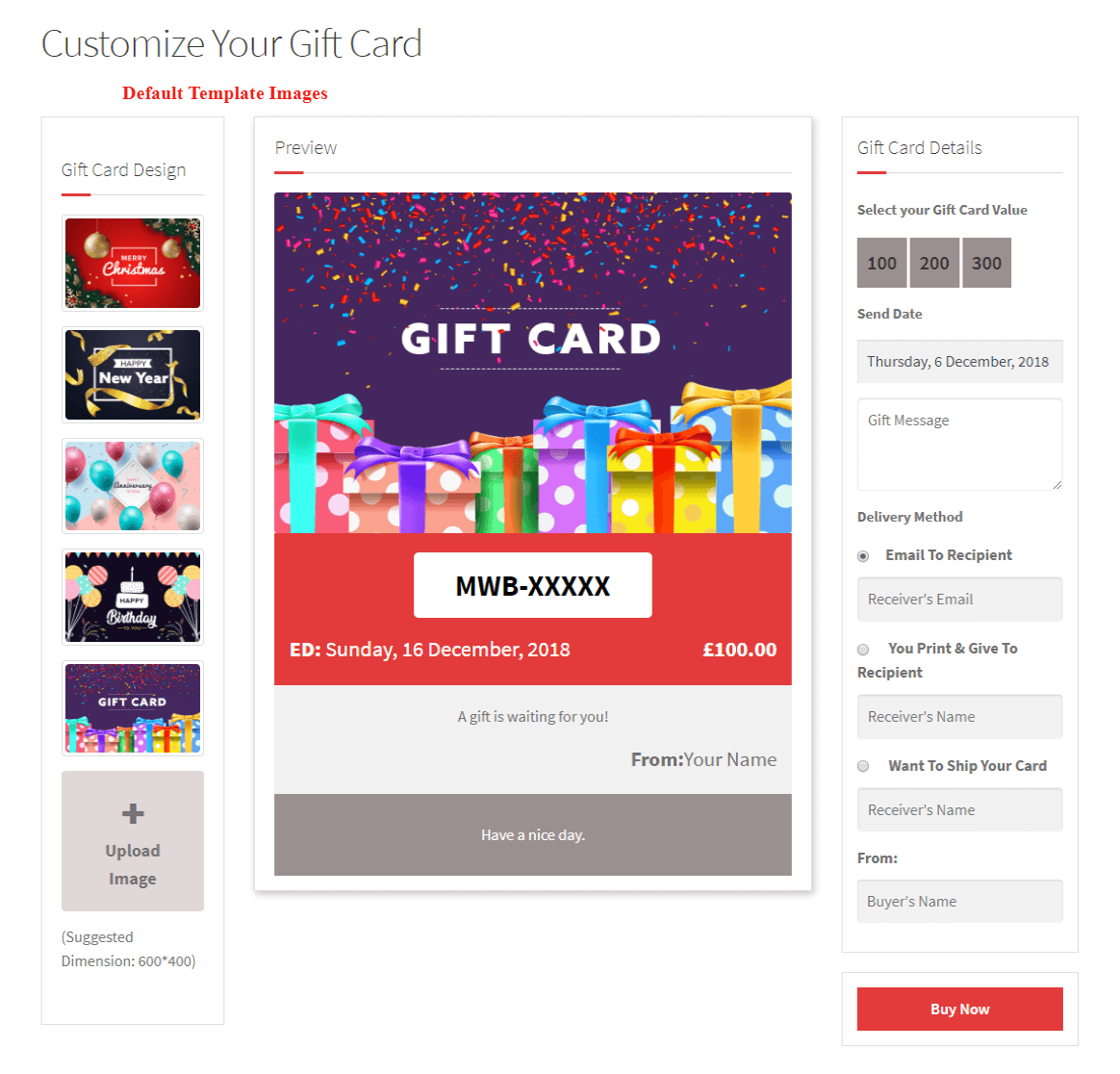 3.2.

Allow only uploaded template images

Enable this setting to display only uploaded images on the frontend.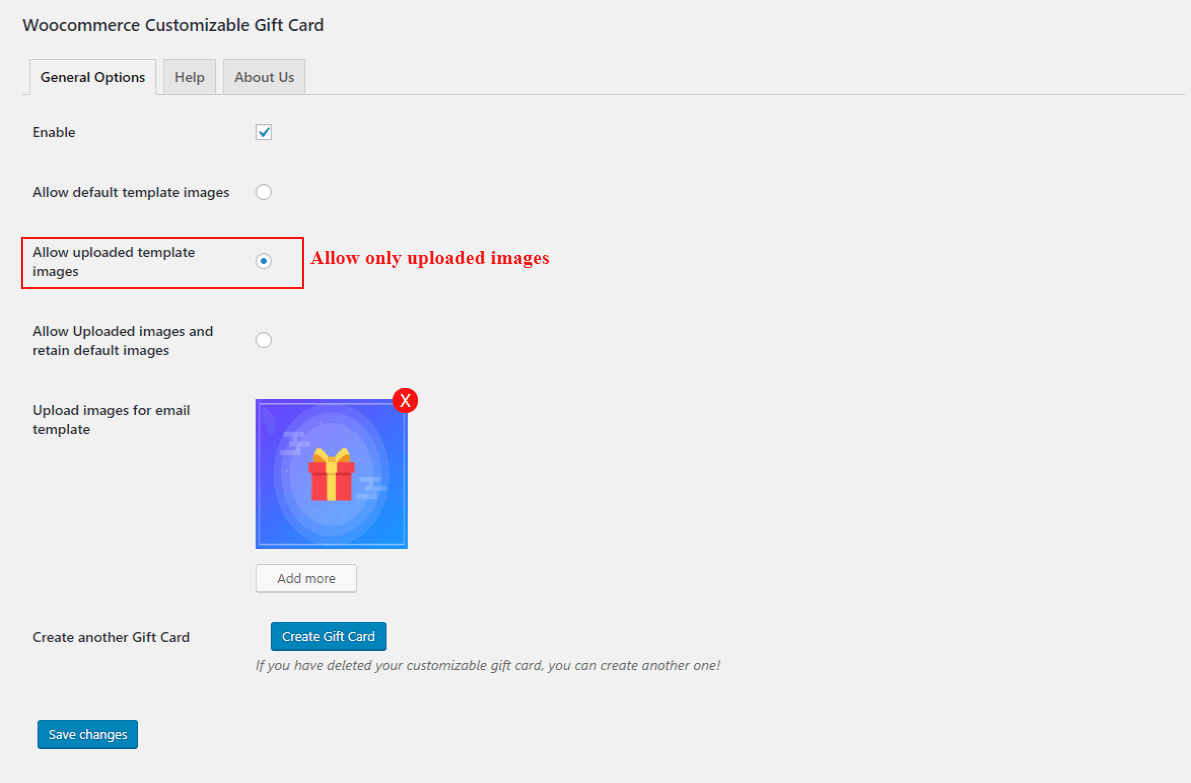 Here you can see that your customer can use only uploaded images.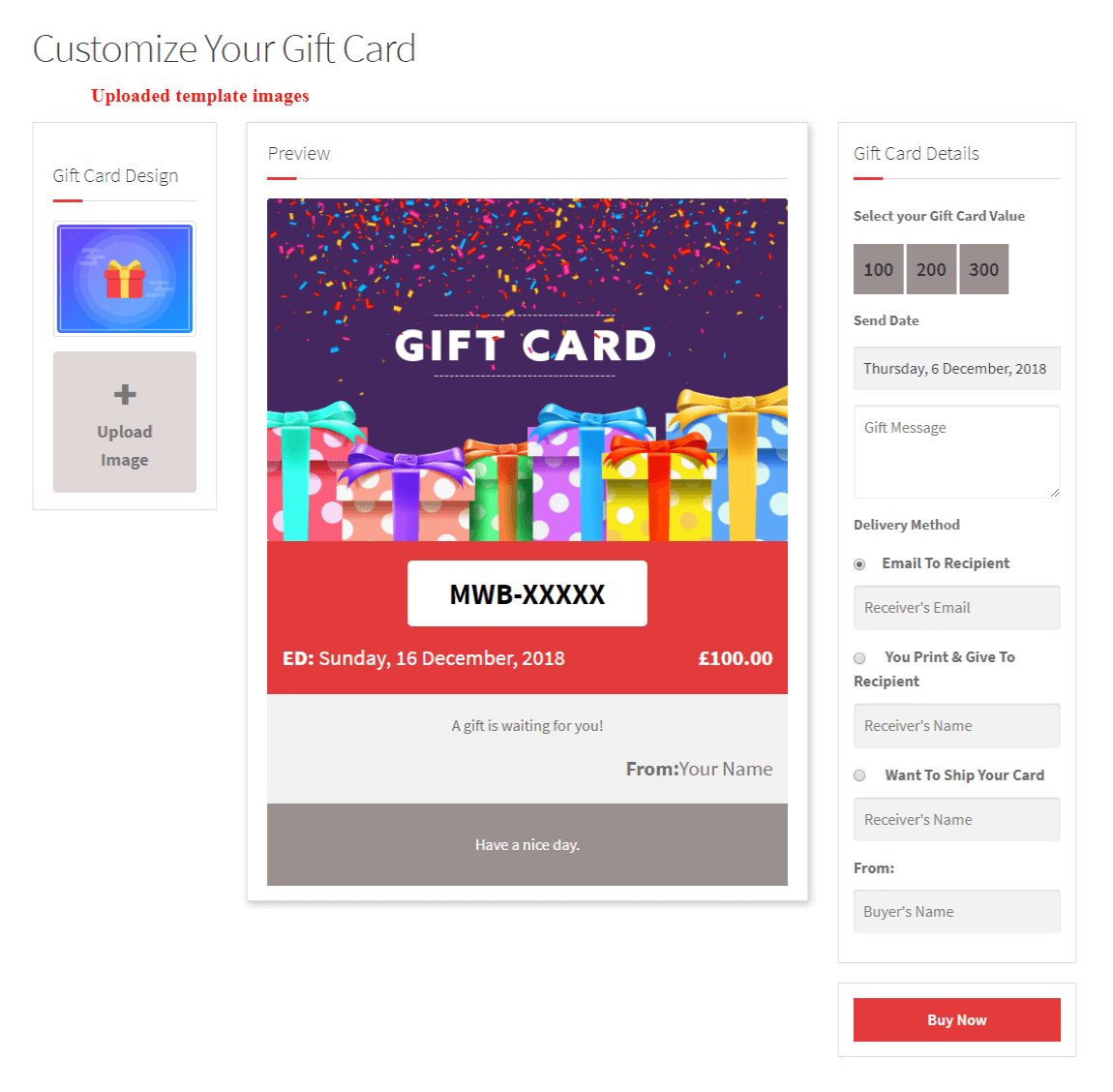 3.3.

Allow both Uploaded images and default images

Through this setting, admin can display both uploaded images and pre-defined images on the frontend.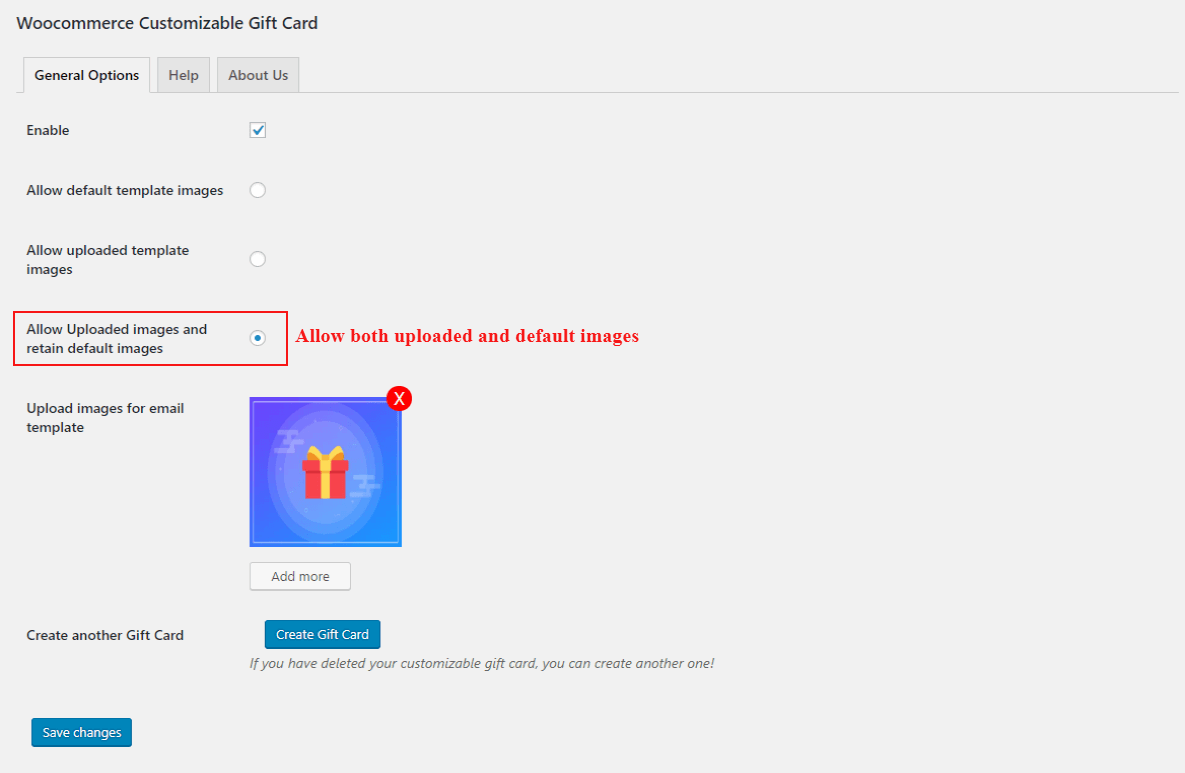 Here your customer can use both default images and predefine images.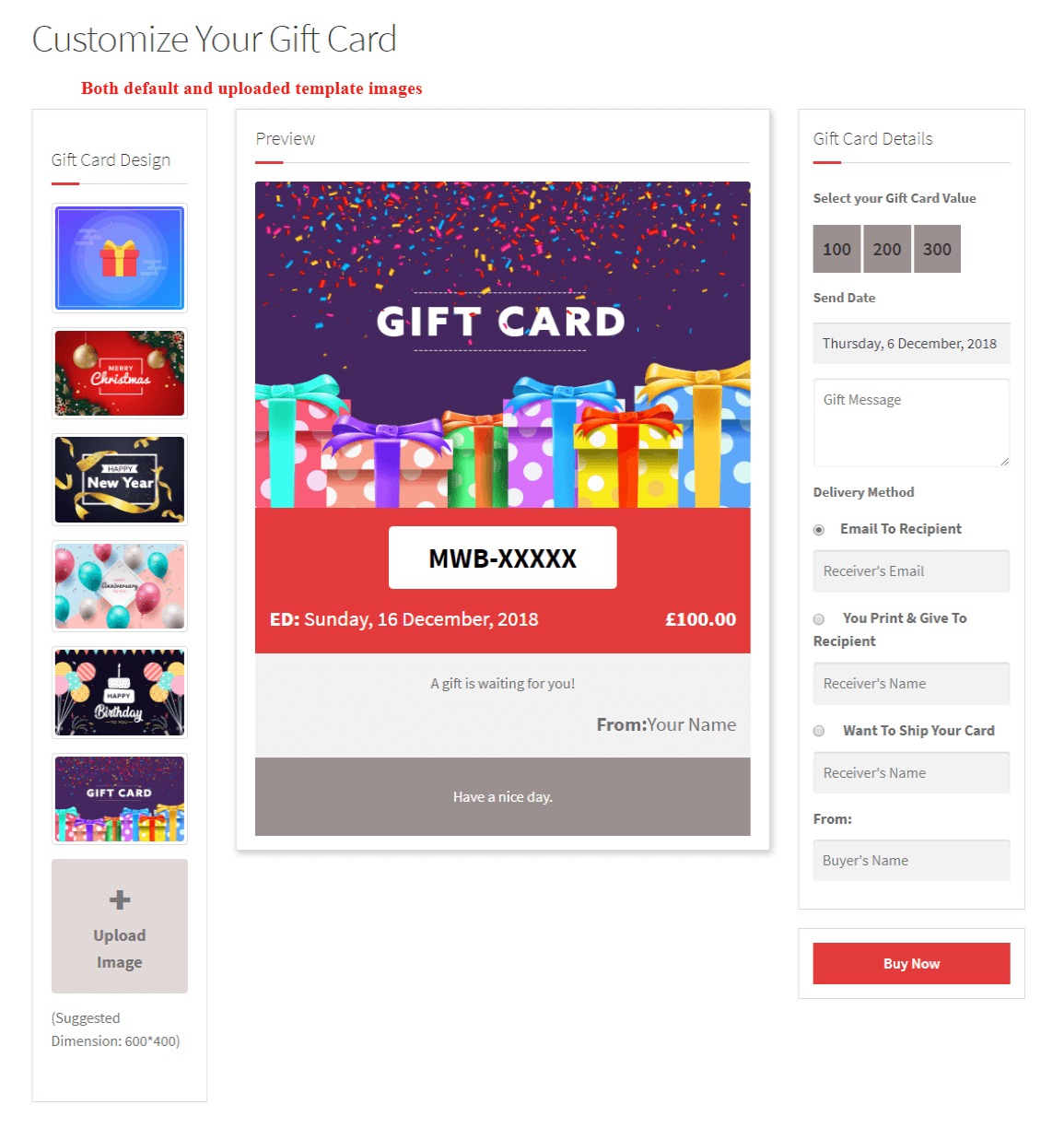 3.4.

Create another Gift Card product

Through this setting, you can create a customizable gift card product when you have deleted your previous gift card product.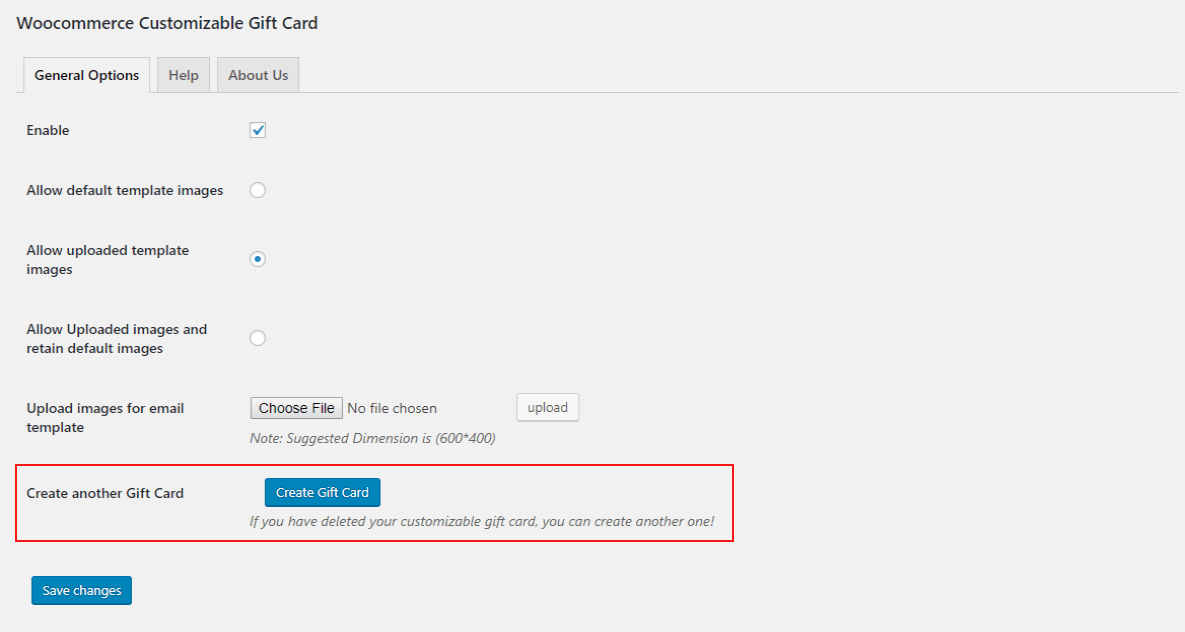 After clicking on the "Create Gift Card" button, you will redirect to the product edit pages. Here you can enter product details as product name, featured an image of the product etc.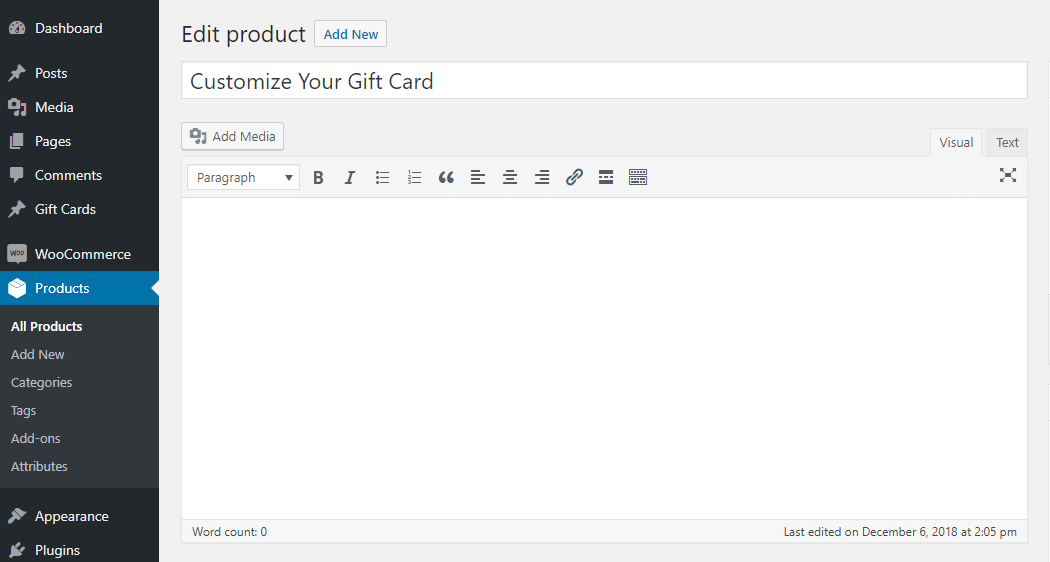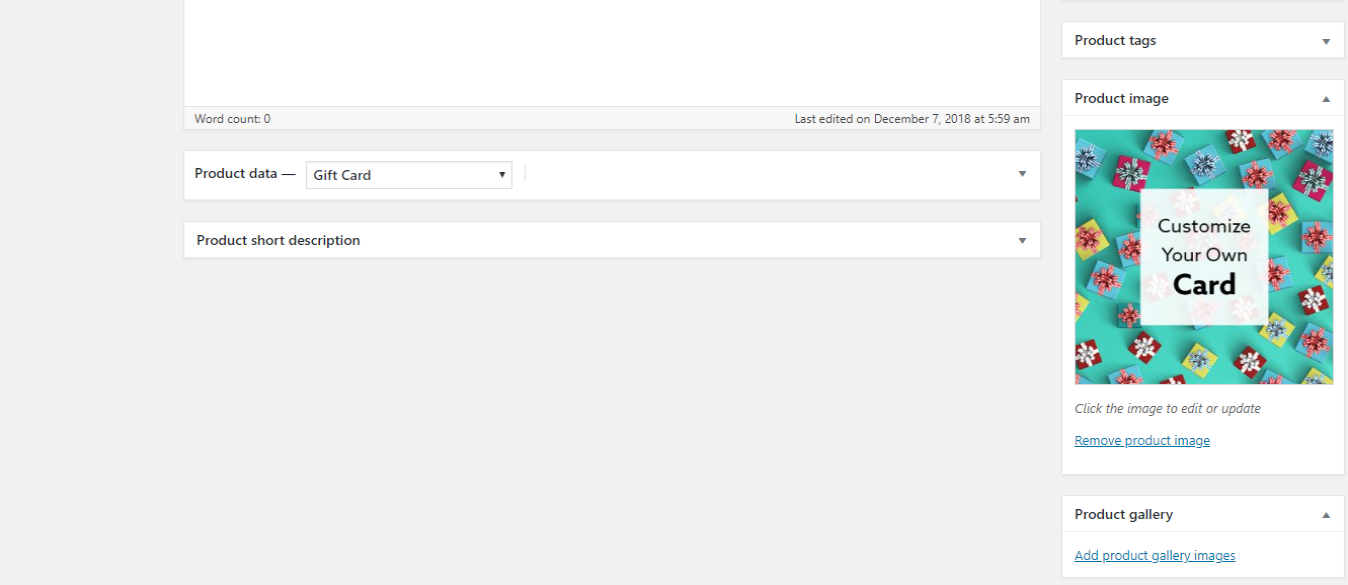 4.

Allow customers to upload image

This Addon gives the ability to your customers to upload own images for Gift Card template by a simple click on Upload Images section.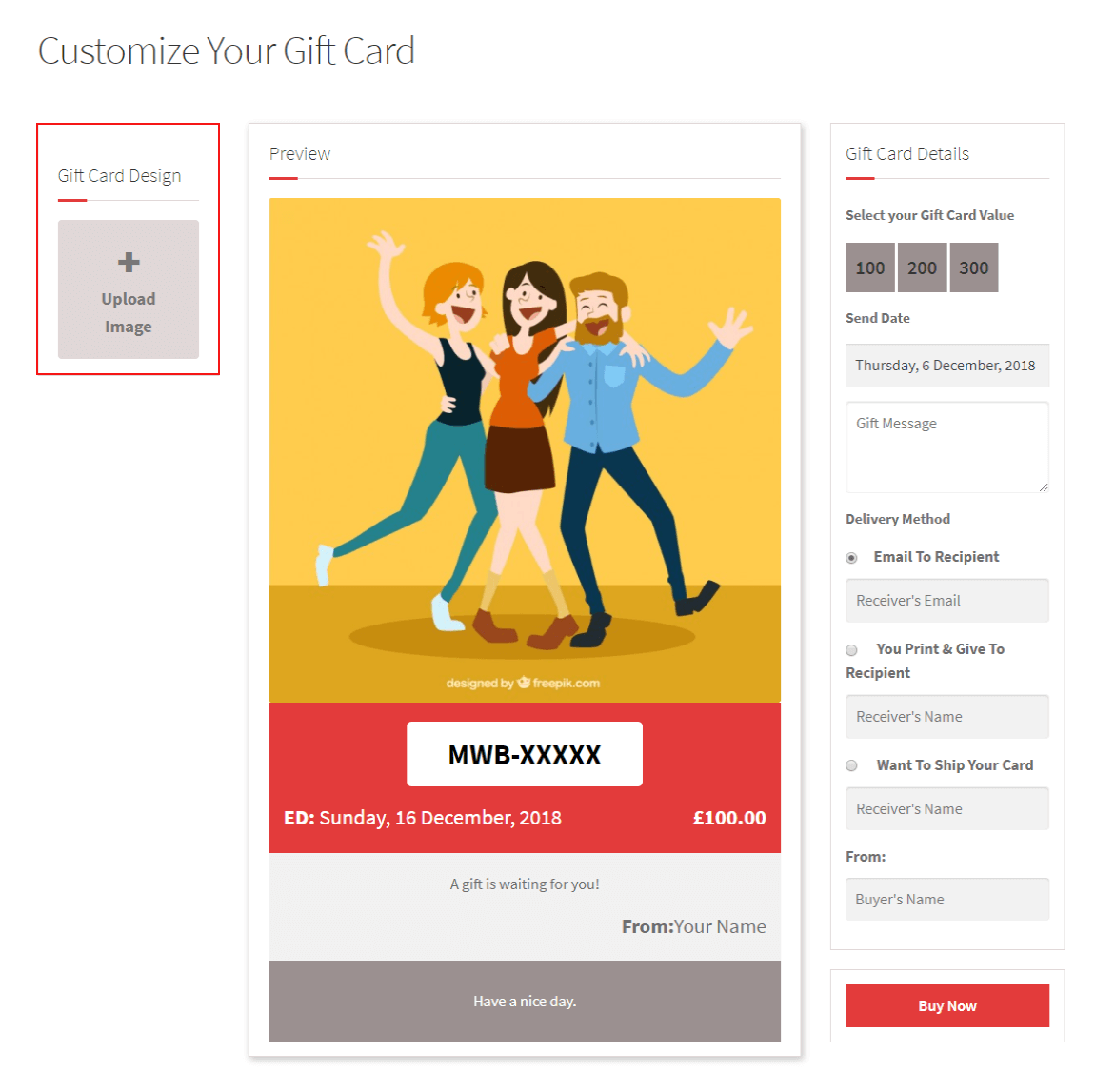 For any Query please contact us on:
Email: webmaster@makewebbetter.com
Skype: makewebbetter