1.

Overview

This Plugin is Add-on for popular Dokan plugin & WooCommerce Refund and Exchange Plugin. The Refund And Exchange Dokan Addon plugin allow building an automated platform for the vendors who want to sell the product via a vaster retailer and make the process easy for the Refund & Exchange.

NOTE:- If you want to use Refund and Exchange Dokan Add-on plugin, then you must have 'WooCommerce', 'WooCommerce Refund & exchange' plugin and 'Dokan' plugin.
Features:
Admin allows the vendor to manage the stock.
All the notification will be gotten by Admin and also the vendor.
The vendor can manage the Refund and Exchange Process easily.
2.

Installation

you want to install Refund and Exchange Dokan Add-on plugin, firstly you need to install WooCommerce Refund and Exchange plugin and Dokan plugin before you proceed to install with this new extension.
Methods of installation:-
AUTOMATIC INSTALLATION
Automatic installation is the easiest option as WordPress handles the file transfers itself and you don't need to leave your web browser.
Steps are as follows:
1) Download the zip folder of the plugin WooCommerce Refund And Exchange Dokan Add-on.
2) Once downloaded install plugin through browsing and activate it.
MANUAL INSTALLATION
Manual installation of the plugin is another option to install the plugin to your WordPress-environment. The manual installation method involves downloading our WooCommerce Refund And Exchange Dokan Add-on Extension and uploading it to your web server via your favorite FTP application.
Steps are as follows :
1) Upload theWooCommerce Refund And Exchange Dokan Add-on folder to the /wp-content/plugins/ directory.
2) Activate the plugin through the 'Plugins' menu in WordPress.
4.

Work Flow

Any refund and exchange request send by customers display on the admin panel as well as vendor panel if the admin grants the permission to the vendor.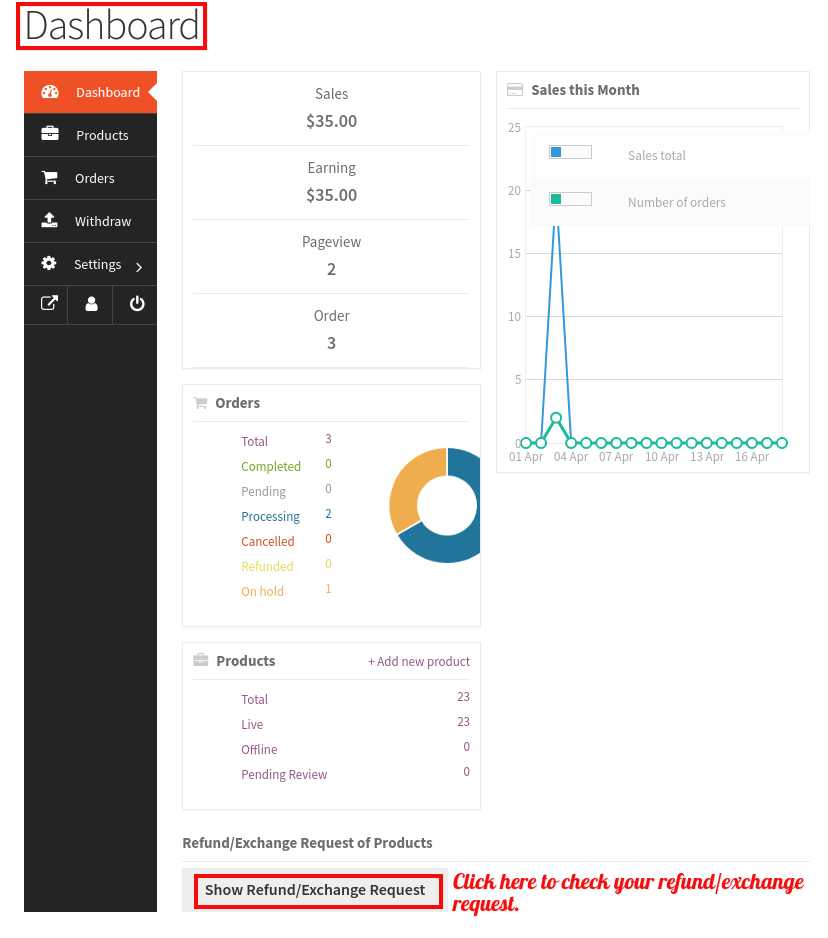 If the vendor wants to check the refund/exchange request then click on the Show Refund/Exchange Request.
After clicking on the Show Refund/Exchange Request, Shows two types of request first are refund request and the second is Exchange request.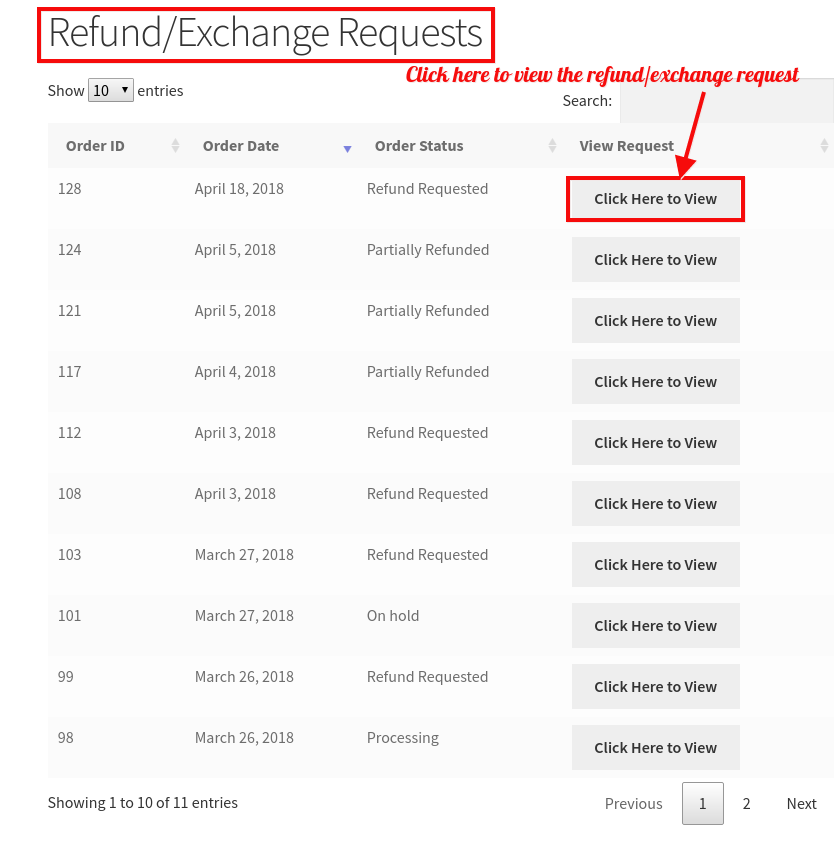 If the vendor views the Refund Request.
Refund Request: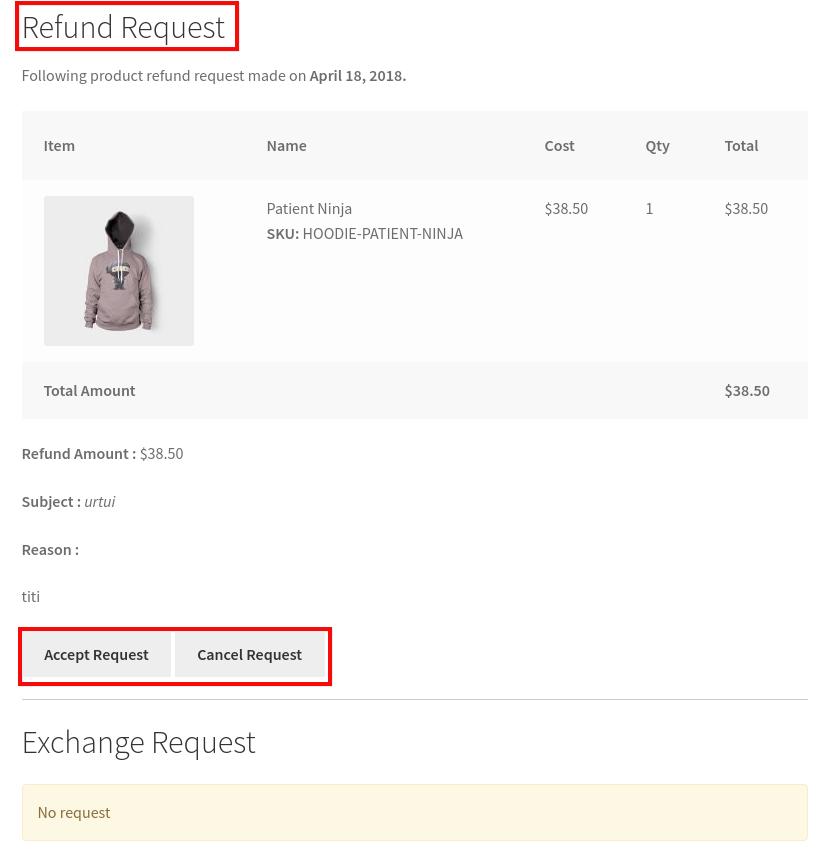 The vendor takes two types of actions first is to Accept the request and Cancel the Request.
If the refund request is accepted by the vendor-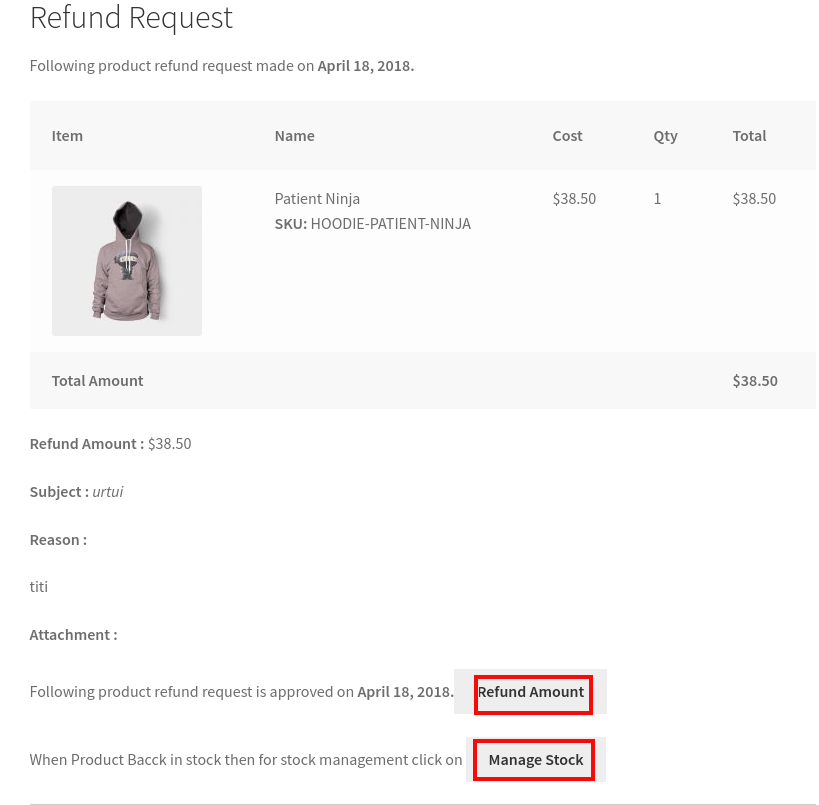 After accepting the refund request, vendor Refund the Amount and Manage their stock.
Exchange Request: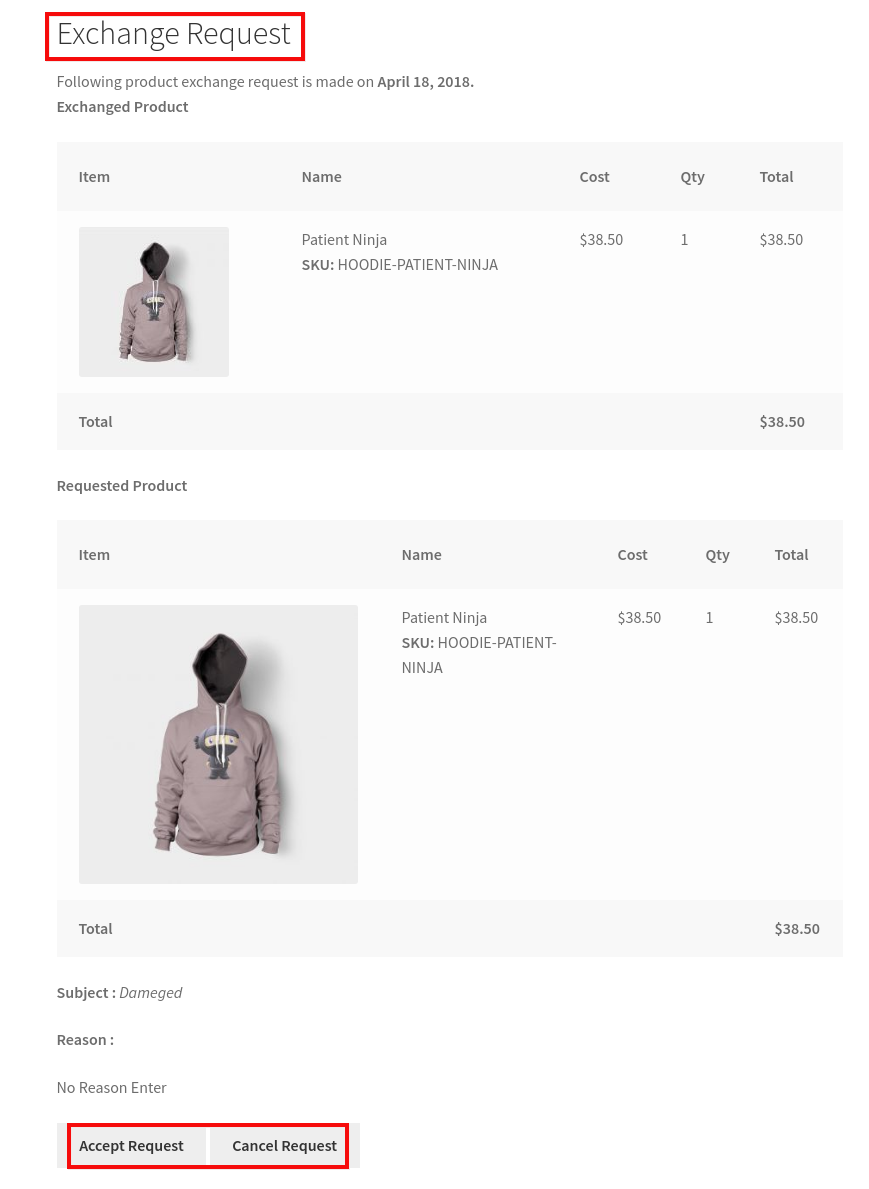 when the vendor accepts the Exchange Request then exchange the product with other product.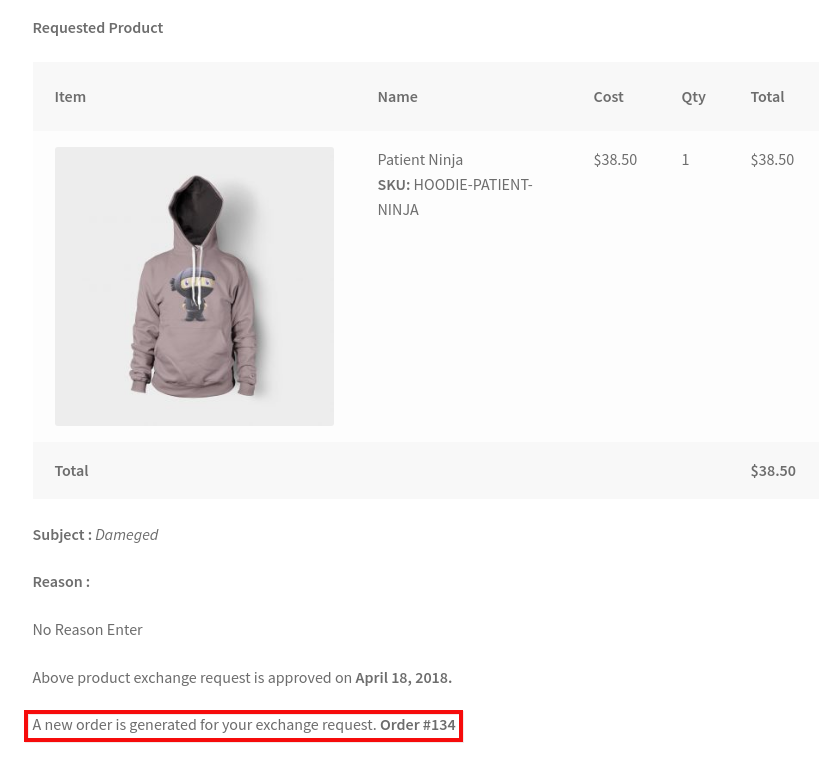 And the new product order is created.