We are going to create a campaign for Abandoned Cart. It can vary according to your store.
1. Create a Segment for abandoned cart user and publish it.

2. Now create a Campaign for abandoned cart users and a series of mail you want to send.

3. Launch a campaign and start creating a condition on which you have to target them.

Now, select a segment from the campaign (ex: abandoned cart segment) and click "+Add".
4. Now, Click "Action> Send Email".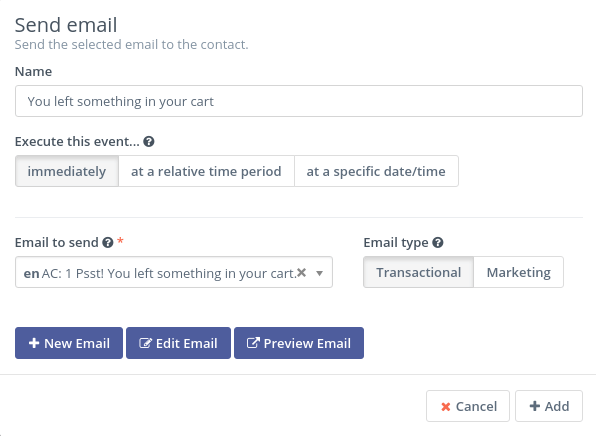 Click to "+Add"
5. Now you have two-way: Decision and Condition, we will choose "Decision" if he opens an email.

6. Add Decision if he "opens emails". We will give him a point by selecting the Action and "Add a point".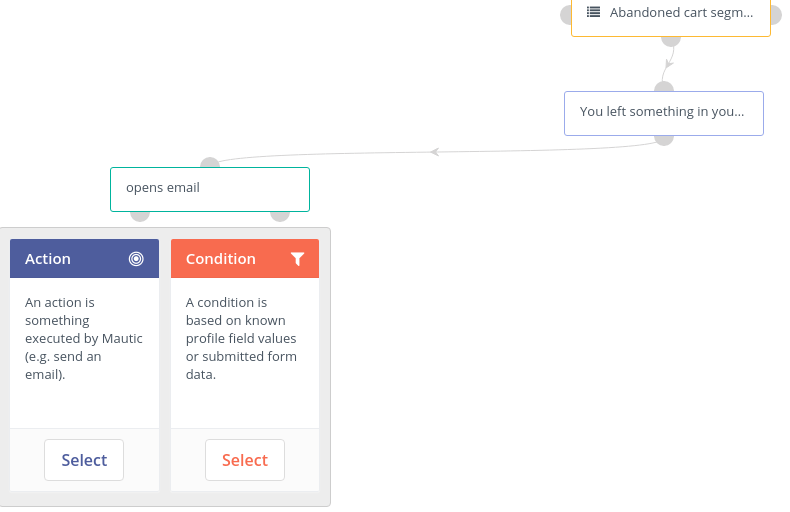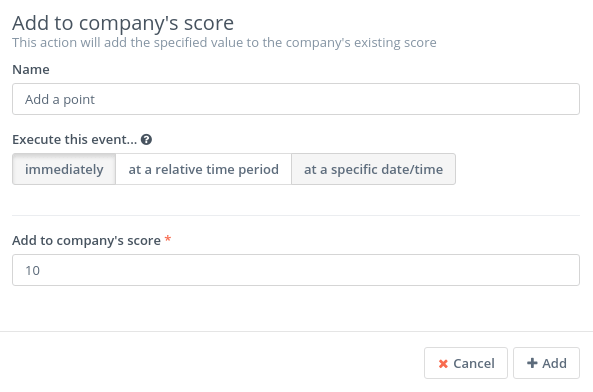 7. Now check the Condition of 1st email and select> contact field value of Condition to Current Abandoned cart equals "Yes".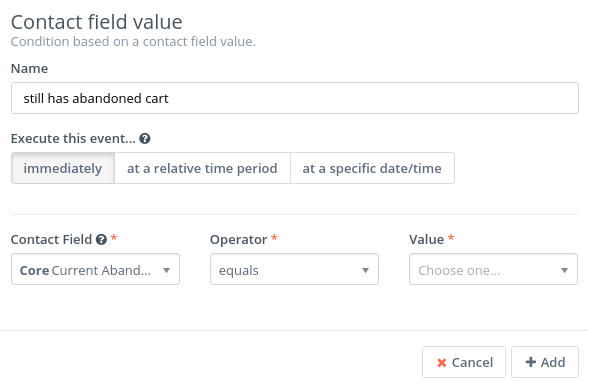 8. Now, based on the contact field value you have 3 ways to proceed further. Here, you can choose any one of them but I will choose to send them a second follow up, so I will choose Action > send mail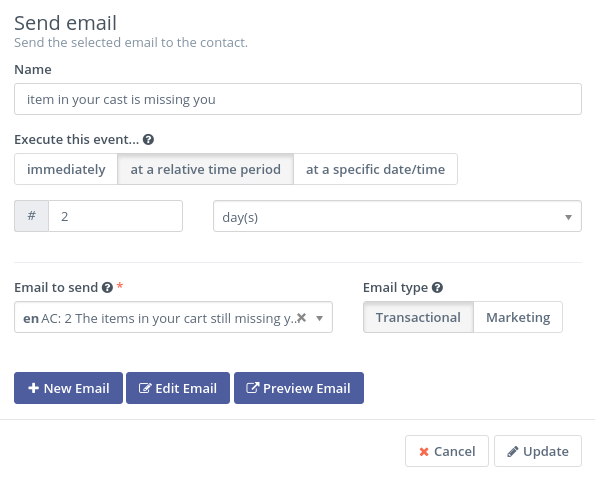 9. Send second follow up. You can also check for days or specific time period.
Now, we will select Decision for "open email" and allot another "point to his contact" and select Condition for contact that coupon is used or not, contact field value and "check current abandoned cart" value equal to "No".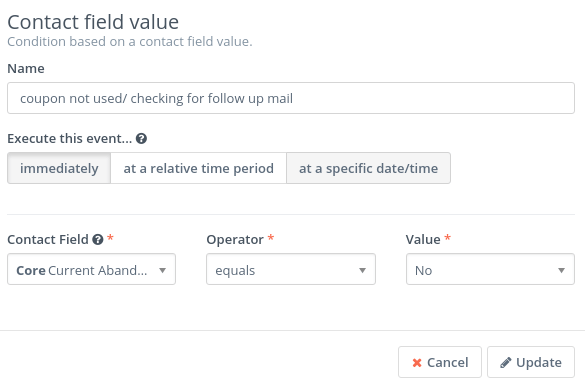 10. In this way you can check for abandoned cart and, you can add more follow up mail and check for a similar condition.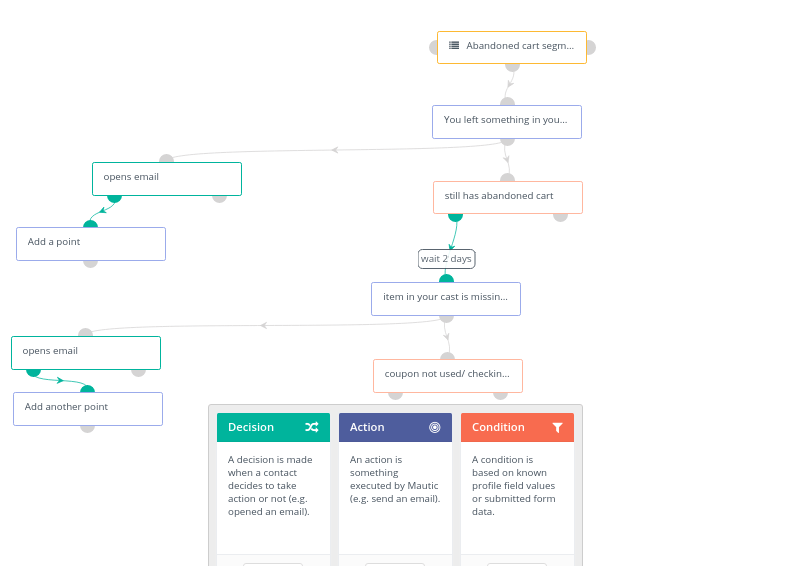 By selecting Action you can add more follow up emails and check for the condition that it has been converted or not. So that's the full summary of Abandoned cart email step-by-step.
You can also change the strategy of the Abandoned Cart similarly as it totally differs from company to company.